Jordan Andino is a well-known Canadian chef and restauranteer. He is rejoicing in his new found fame as a television personality following his apperance on the new Netflix series, "Cook At All Costs." But this is not his first time appearing on reality cooking shows. The NYC based chef has worked on several other television series like "Late Nite Eats," "Junior Chef Showdown," "Raid the Fridge," and many more.
Already a famous chef's popularity has spiked following the new Netflix series. Known for his hospitality and amazing culinary etiquette, Jordan Andino is showing off his skills to his new fans throughout the show. Of course, after watching an episode or two, we want to know more about his life. So, is Jordan Andino Married? Yes, he is! The NYC based chef is married to his beautiful wife, Erin Nicole.
Jordan Andino and Erin Nicole Married Life and Wedding!
Jordan Andino is married to his longtime girlfriend, Erin Nicole. If you came here after reading a few more articles about Erin, you saw some media outlet wrote her last name wrong. Well, you can't blame them, the couple is so secretive about their personal life that you will hardly find anything about their love life. However, we came to know Jordan and Erin were high school sweethearts.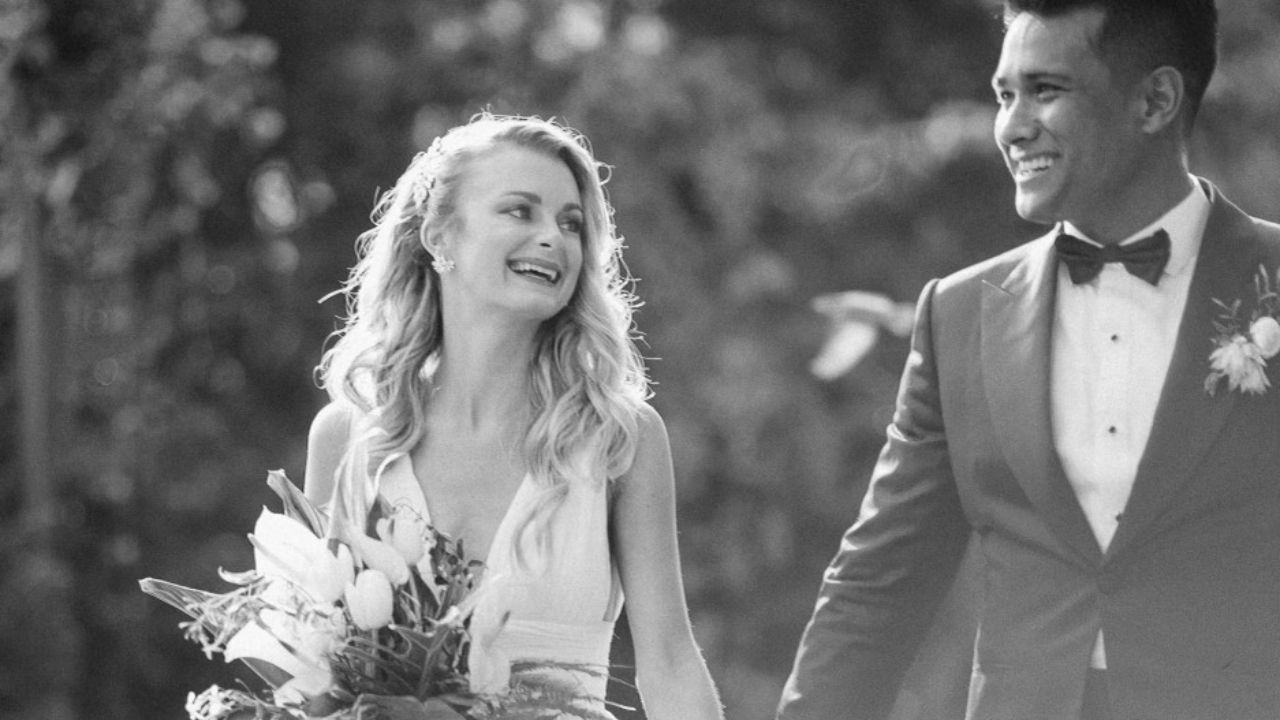 Jordan and Erin tied the knot in 2021 at The River Cafe, One Water Street, Brooklyn, NY 11201.
Jordan Andino and Erin Nicole started dating in 2012, after six years into their relationship, the couple got engaged in 2018. The chef and Erin were on a trip to Madrid, that's when he got on his knees and proposed to the love of his life. After waiting three years, the couple tied the knot on July 16, 2021. Jordan and Nicole were planning their wedding ahead but it was postponed due to a coronavirus pandemic in 2020.
Jordan Says He Doesn't Post Pictures of His Wife on Purpose!
The "Cook At All Costs" star says he likes to keep his personal life private. The only time he opened up about his married life was on his wedding day. The Canadian born chef introduced his wife, Erin Nicole, through a Facebook post sharing a picture from their special day. Her wrote,
"I'd love for you all to meet my wife. Yes, my wife. I was married this past summer [2021] and have waited this long because I don't believe that these moments are for everyone. After I've processed this beautiful moment in my life and have relished in all the nuances and memorable interactions from this day, I'm able to be thankful for it and look back on a day that was perfect with the most perfect human being."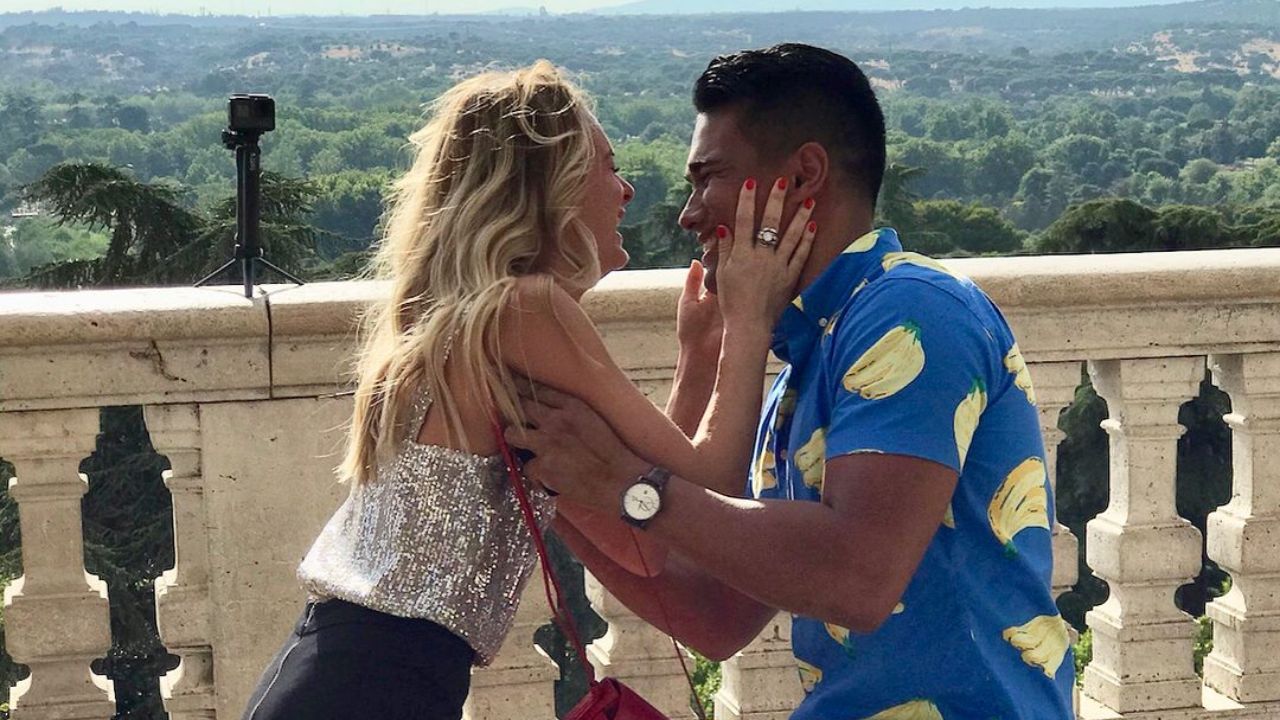 Jordan proposed to his longtime girlfriend and now wife, Erin Nicole, while they were on a trip to Madrid.
"Erin - you are my foundation and rock. The person who keeps my life whole and my mind sane. I hope you know how much I love you and how much your consistent support and backing has gotten me to this point in my life. People always say it takes a village to be successful but that village always needs a leader and that's you. You are my true north and help me navigate this incredibly complex world with humility and kindness," the chef added.
Jordan Andino tributed the post to his wife saying, "This glimpse into my life is one I don't take lightly and my hope is that I can show my little part of the world and expose that behind every great person is someone who loves and supports them unconditionally and that someone is willing to grow, learn, live and love for the rest of their days. I can't believe I found that person in you ❤️."
Don't Miss These,