Jawahir Khalifa is one of the cast members of Netflix's "Too Hot To Handle" season 4. The show premiered on streaming platform on December 7, 2022. The reality series has ten episodes and it concluded on December 14.
After the show, many contestants failed to make a real connection on the show, while some made it to the last and ended up as couples. Jawahir Khalifa and Nick Kici, along with Kayla and Seb, and James and Brittany were the strongest couples in the series.
If you haven't watched the show yet, there might be some spoilers in this article, so proceed with caution. [Spoiler] Coming back to Jawahir, she and Nick were the most loved by fans, the couple won the Netflix's "Too Hot To Handle" Season 4, beating Seb and Kayla.
While you will know more after watching the show, we will discuss about Jawahir Khalifa's personal life. What she does for a living, where are her roots, everything is answered here.
Jawahir Khalifa Parents and Birthday Explored
Jawahir Khalifa, aka Jawa from Too Hot To Handle Season 4, was born in Somalia on August 17, 2000, to a Muslim family. However, she was raised in Amsterdam, Netherlands. But she is still proud of her Somalis ethnicity. Reports suggest she and her parents moved to Netherlands when she was just eight years old.
Jawahir, after moving to Amsterdam, completed her schooling and graduated from Koning Willem I College with a degree in International Business Studies. As she is a travel enthusiast, she traveled the world which helped her open up to the world and widen her sense of style.
What Does Jawahir Khalifa Do For a Living?
Though the reality star studied International Businesss, she is more inclined to fashion and modeling industry. Jawahir's journey to become a model started with audition for "Holland's Next Top Model" Season 12. In one of the interviews, she said she regretted her decision to take part as many told her not to.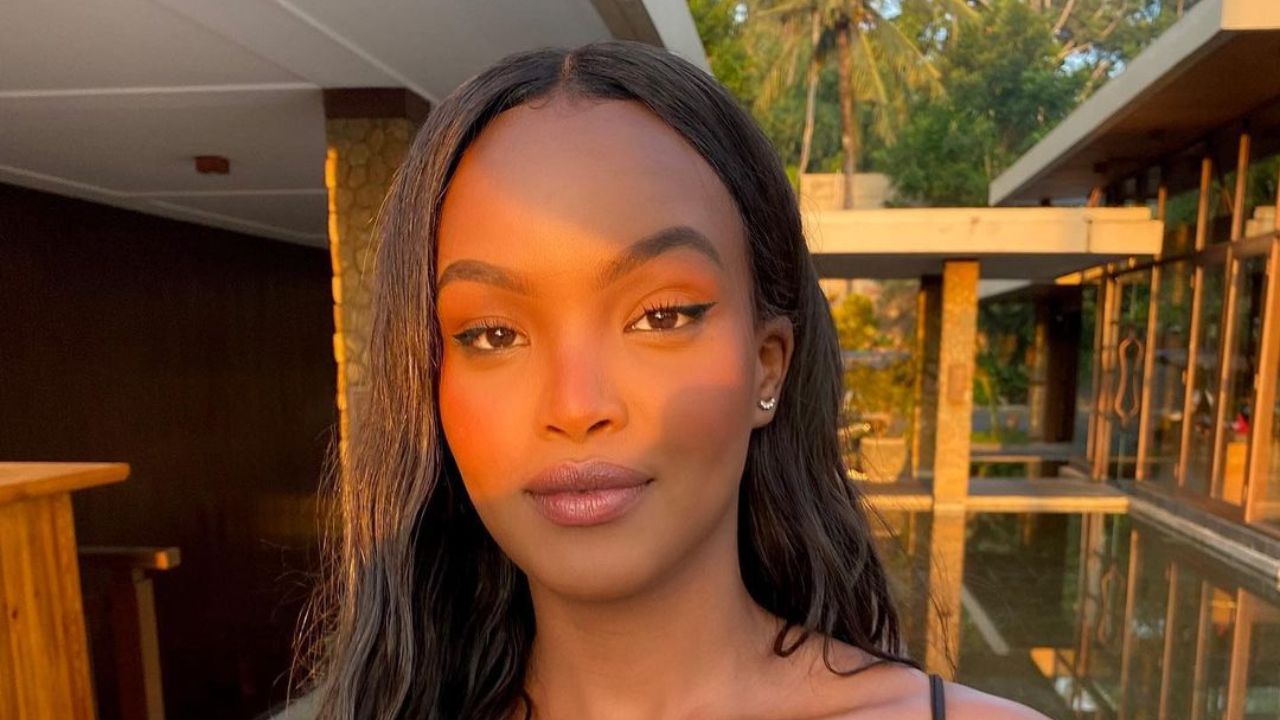 Jawahir Khalifa is a fashion model from Amsterdam, Netherlands. Jawahir Instagram.
But luckily, Khalifa got the call and was chosen by the show's producer. Jawahir finished 9th in the competition, but it was good enough to make her impression in the industry. She is now a well-known name in the modeling industry with several projects.
Jawahir Khalifa on Social Media: Does She Have an Instagram Account?
Jawahir Khalifa is a star when it comes to her social media presence. The reality star has over 190K followers on her Instagram as of this writing, and we can expect a spike in a few days. The fashion model has a few posts, which are enough to showcase her travel portfolio and fashion sense.
Jawahir, it seems, is picky when it comes to posting on social media. While we have seen some social media stars post random things on their social pages, Jawahir is very professional. A quick glance at her profile will tell you she is a pro model.
Jawahir and Nick on Too Hot To Handle Season 4
Spoiler! Jawahir and Nick have a strange story to share. Jawahir was previously paired with Seb and shared her first kiss on the show. But the same day, breaking all rules, she kissed Nick and paired with him. After that, the couple never looked back and remained together throughout the show.
Despite a few ups and downs, Jawahir and Nick shared the most genuine connection. Even other contestants admitted to it. Brittan said, "In the end, I think they have the most genuine connection." Call it fate, Jawa and Nick won season 4.
As the show has already concluded, many fans are wondering if the couple is still together. A few days earlier, Jawahir replied to a fan's comment, she wrote, "Are you guys still together? I can't keep waiting I can't live like this! I promise you all. You will all find out soon. Bear with us and enjoy the next amazing episodes."
Guess, we will have to wait a little more to know the answer. However, Jawa still follows Nick on his Instagram and can be seen interacting on his posts. It implies there is still hope that they are still together.
Don't Miss These,