Chrissy Metz is an American singer, and actor known for her appearance on the US television series, "This Is Us." The 42-year-old actor plays the character of Kate Pearson on the NBC show. Her character and Chrissy share a lot in common, which she admits openly.
Chrissy Metz, just like her character, "Kate Pearson," has faced weight-related issues through out her life. The 44-year-old actor revealed she's always been self-conscious about her weight ever since she was just a kid. The singer, who says she was born "chubby," told THR that her parents didn't know how to help their child.
Talking with the magazine, Chrissy Metz said, "I remember going to Weight Watchers when I was like 11. I was the youngest person in the damned room, and it was awkward. My mom was trying to figure it out, but it's a process."
Like we mentioned earlier, Chrissy's weight problems have been with her since her childhood. She recalled she had to watch her diet as she would gain weight fast; but sadly for her, the problem followed her and almost took her life. When Metz turned 30, she weighed 300 lbs, which led to eating disorders due to her insecurities. Moreover, she had been diagnosed with depression and was rushed to the hospital after a panic attack.
Well, that was, indeed, a turning point for Chrissy Metz as she decided to go on a weight loss journey afterwards. And she was successful this time, and lost over 100 pounds in five months. So, how did Chrissy do it?
Diet is a Mantra for Chrissy Metz's Weight Loss!
A balanced diet plays a major role in Chrissy Metz's weight loss. The 44-year-old actor, however, mixed in some physical exercise, but the amount of calories she took per day played a vital role. "This Is Us" actor revealed she ate a 2,000-calorie diet and walked 20 minutes daily.
This is not advisable for all, and you should consult your physician first; the amount of calories you need to maintain a healthy body fairly depends on different factors like age, weight, gender and height. The BMI calculator is a great way to find your BMI Index and calculate how many calories per day is good for your body.
With the help of her doctors and health advisors, Chrissy Metz balanced her diet, cut unhealthy foods, and walked a few minutes everyday that helped her lose weight.
Chrissy Metz's Balanced Diet: What Did She Eat to Lose Weight?
Regarding healthy eating, there's always a priority of cutting down on sugar and alcohol. Also, one should avoid foods that our body finds hard to digest, for instance, processed, and fatty foods. Chrissy Metz did the same to lose weight. She cut down earlier mentioned foods and opted for fresh vegetables and fruit, chicken and fish.
Apart from her healthy-balanced-diet, Chrissy also did some fitness activities like walking, weight training, and yoga. Also, to reduce the stress, the 44-year-old actor tried some meditation techniques which helped her immensely to go about her fitness routine.
Chrissy Metz religiously followed her diet plan and fitness activities, which helped her lose 120 pounds in just five months. After losing over 100 lbs, Chrissy's message is, never give up on things you really want."
Has Chrissy Metz Gained Weight Again in 2022?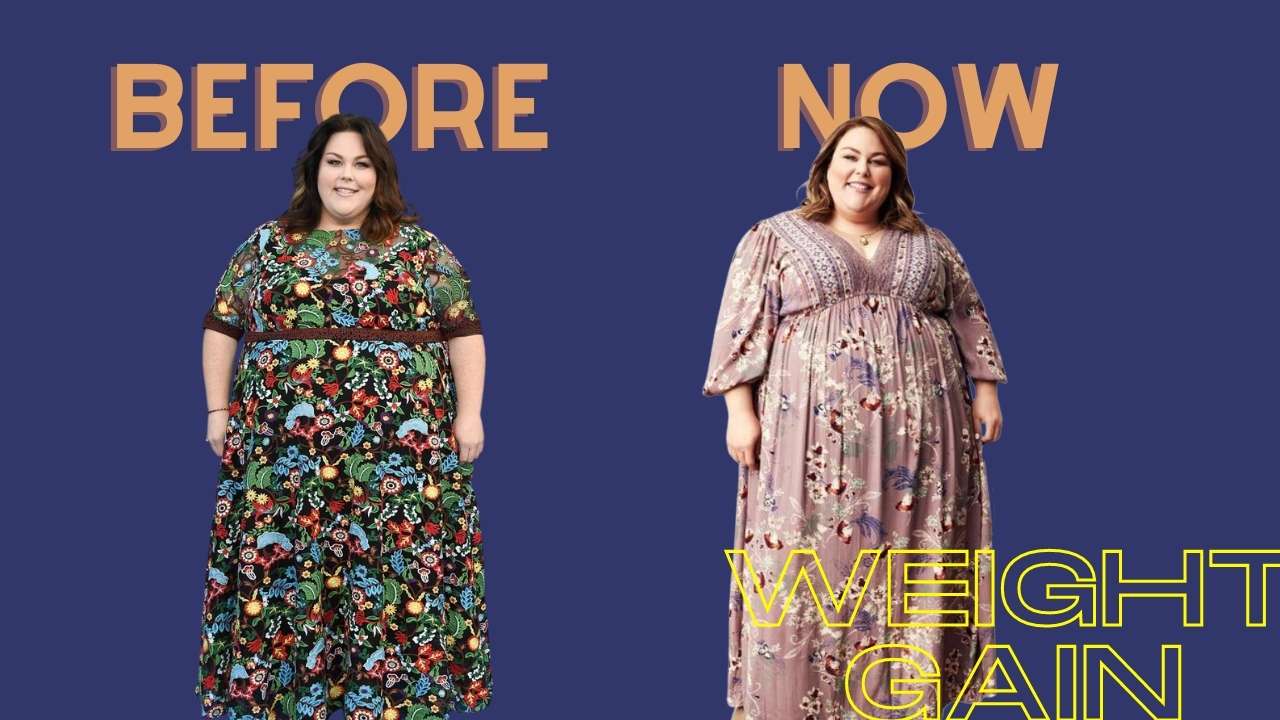 Chrissy Metz was over 300 lbs before she started her weight loss journey, but after her strict regime to lose weight, she lost over 100 pounds. Recently, she has put on some weight back. However, she stressed she still continues to follow her diet plan. She still thinks she has a few more pounds to shed, but never put them back on. Kudos to Chrissy!
Don't Miss These,