Michael Rainey Jr, is not only an actor, but he is a rapper by profession as well. He is known as a music composer where he worked with many famous artists throughout his musical career. He has worked with American rapper "Famous Dex"and relseased a song named "Where is 21."
Michael Rainey Jr. came into the limelight following his appearance in the movie " Power and Power Book II: Ghost" as Tariq St. Patrick . Recently, the actor is making headlines following his alleged romance with a social media star, Haile Rose. The rumors of them dating started when the couple appeared together on TikTok videos.
Michael Rainey Jr Gave Yet Another Surprise to His Fans on His Birthday
Well, There's no doubt the 22-year-old Jamaican-American rapper is dating a tiktoker named Haile Rose. On September 22, Haile Rose took to Twitter to post a birthday message with the caption, "city girls down 1000," which made Michaels fans go wild. Some of his fans tweeted, and expressed grief over his new love life. On the other hand, some fans are shipping them hard.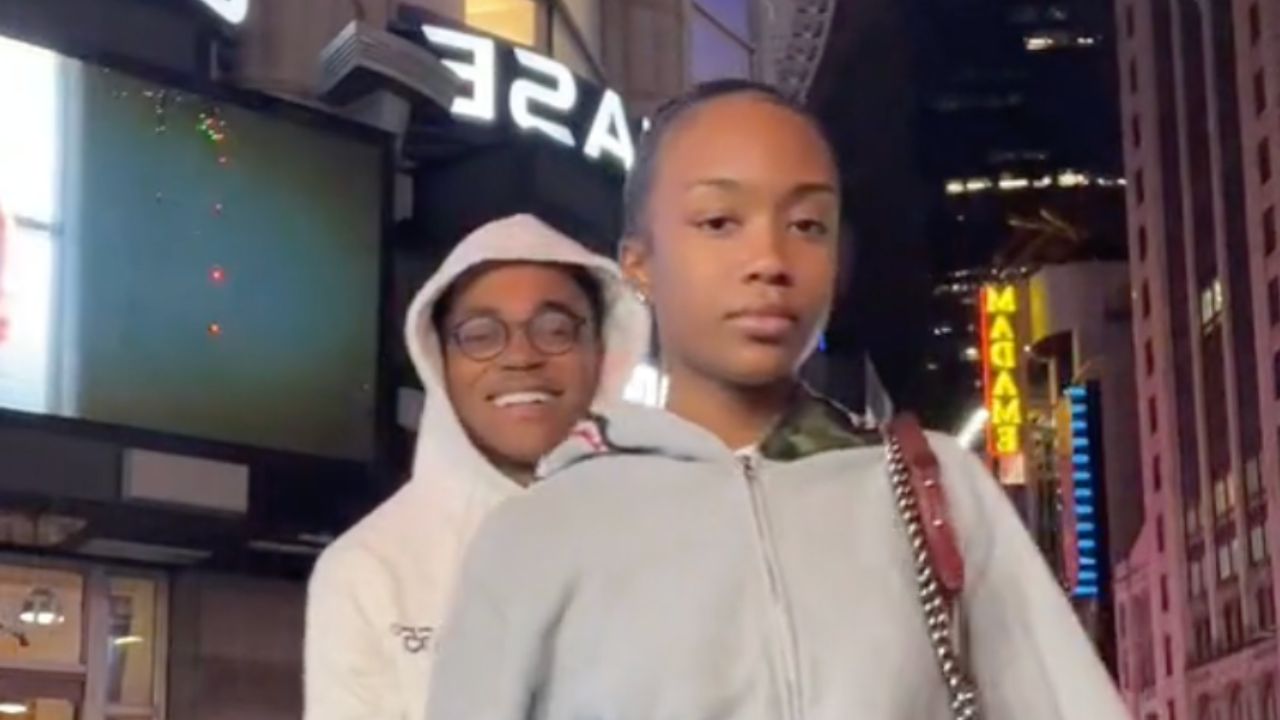 Meet Michael Rainey Jr's GF, Haile Rose. The couple went public about their relationship on September 22, 2022.
Shortly after they announced their relationship publicly, Haile Rose's TikTok account got banned. But you can still check out her backup account @hailerosec, where you can still find her making tiktok together. Although we are not sure when the couple started dating, looking at them feels like they've known each other for a fairly long time. A relationship looks healthy and they seem to be deeply in love with each other.
Who is Michael Rainey Jr New Girlfriend, Haile Rose?
Miss Haile Rose is a tiktoker and a fashion influencer. She has over 87.4k followers on her Instagram account; besides haile had a tiktok account as well, with over 51.0k followers; Unfortunately; her tiktok account has been taken down after announcing their relationship publicly.
Apart from TikTok and Instagram, Haile Rose also has a YouTube channel with over 1000 subscribers. However, she hasn't been very active on the platform. There's only one video on the platform that was uploaded two years ago. It seems she is focusing her attention on Instagram and TikTok. Also, she is an entrepreneur and runs a clothing e-store.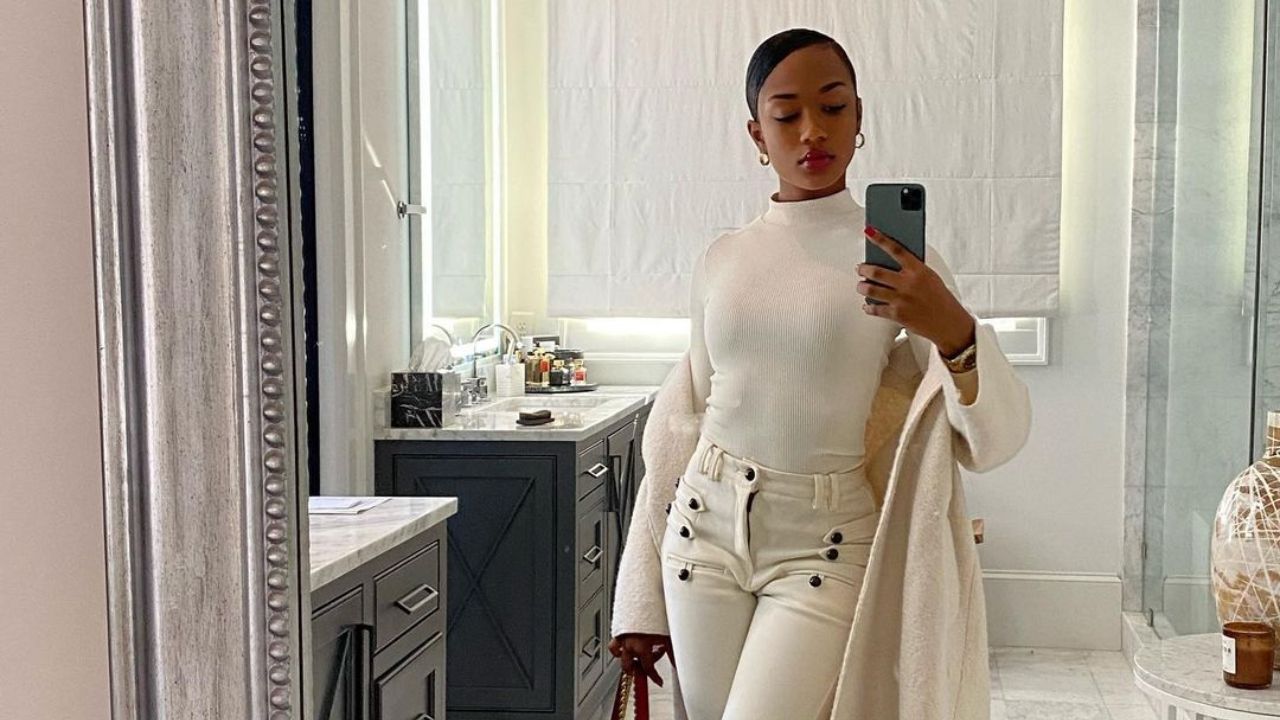 Michael Rainey Jr's girlfriend, Haile Rose, is a social media influencer, model, lifestyle vlogger, and entrepreneur. Haile Rose Instagram.
While talking about her personal life, Haile Rose used to play basketball and volleyball when she was in school. Shortly after her school, she started making videos on musical.ly. Some reports suggest she was adopted as a kid and has two sisters and four brothers.
Michael Rainey Jr Past Relationship?
As we all know Michael Rainey Jr, has always been into rumors of dating his co-stars; somehow none of these rumors prove to be true, but he did dated some of his cast members from his recent series. The Jamaican-American actor once got into a romantic relationship with model Eva Apio, may 2019.The couple then announced their relationship through Instagram by posting a picture of them together where the caption was"my lil one".
But Michael's love life didn't last long, after being in love for 3 years sadly both of them split off and moved on their own ways, where they also deleted some of their pictures together from their individual accounts.
Don't Miss These,