We are pretty sure you heard the news! Joe Budden, the former American rapper, came out as bisexual during his podcast. The 41-year-old technically said he is "bisexual," the media personality added, "how do I spread this news? How do I spread the word?"
Joe Budden added, "Yo, listen, I like guys and girls. Spread the word. I'm down." Well, it sounded like the former rapper came out during one of his podcast episodes, but apparently, Joe and his co-hosts were discussing the DaBaby debacle.
So, here's the thing, DaBaby, one of the famous rappers of this time, said a little too much about the LGBTQ+ community while performing on stage. The 22-year-old Ohio rapper threw some homophobic comments and justified his actions saying, all his words were a "call to action" to put his fans' cellphone lighter up!
DaBaby later apologized to the whole community, and then the CEO of the LGBTQ+ community forgave him for his actions. And that's how the whole conversation started in the podcast; Joe Budden and his co-hosts discussed the whole thing and compared the community to the mafia.
Budden allegedly said the community is extorting DaBaby for apologies and money to allow him to perform on stage again. The whole coming out thing was apparently a preventative tactic for the rapper. Wait, it's not confirmed yet, but it's been the speculation of people ever since the former rapper came out!
For sure, even Joe Budden's close circle and some celebrities bought it, they are spreading the news on Twitter, and Budden is playing into the drama! So, as we know, even though Joe came out, and he said it in his podcast, we will have to wait to find out the real answer.
But since we are here to know about his relationship, let's find out if the American media personality is dating someone or not in 2021.
Joe Budden Girlfriend in 2021: Is the American Media Personality Dating Someone?
According to some reports, the 41-year-old is in a dating scene. Joe Budden is in a relationship with his girlfriend, Shadee Monique. Hot97 reported the couple started dating following Joe's split with his ex-fiancee, Cyn Santana.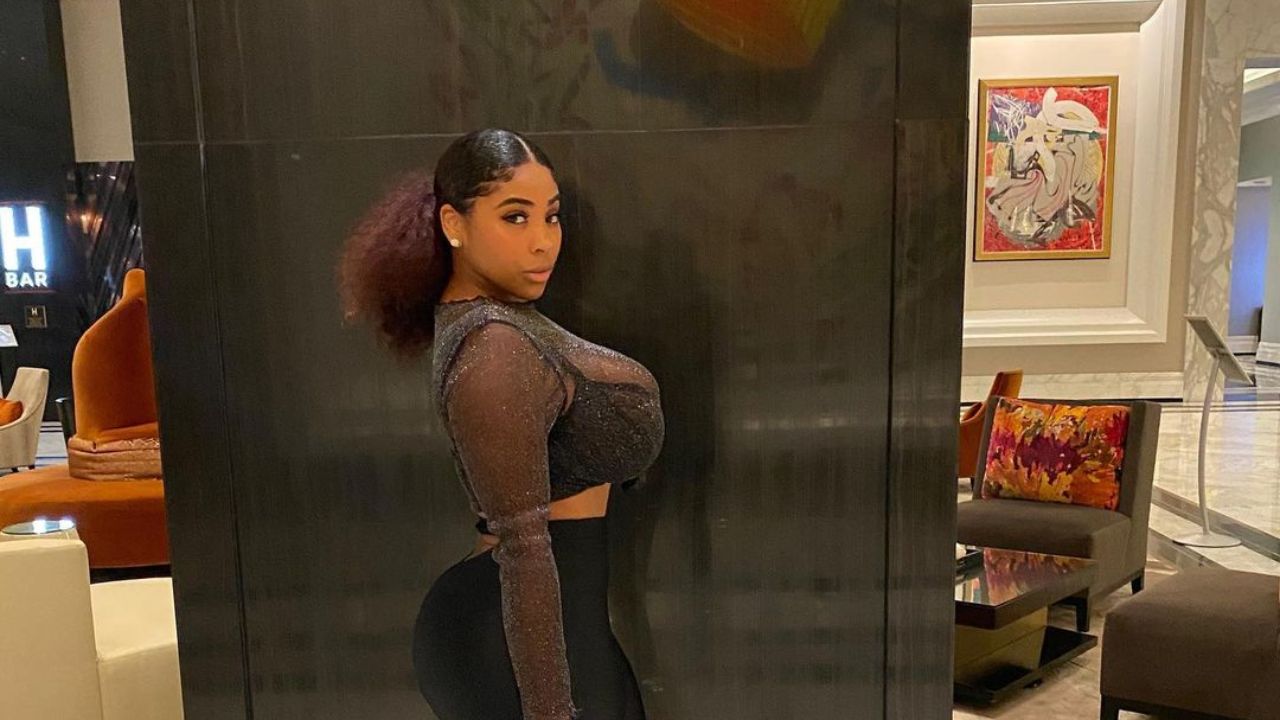 Joe Budden is dating his new girlfriend, Shadee Monique, following his split with his ex-fiance, Cyn Santana.
Cyn Santana, the main cast member of "Love & Hip Hop: New York" shares a son with her ex-fiance, Joe Budden. Since the former couple broke up, Joe Budden has been dating his new girlfriend, Shadee Monique.
Who is Joe Budden's New Girlfriend, Shadee Monique?
As she mentions on her Instagram profile, Joe Budden's girlfriend, Shadee Monique, is an entrepreneur. She is the owner of Nyzuree, an online clothing brand based in Houston; however, it seems her website is down at the time of this writing.
Joe Budden's girlfriend, moreover, is also an adult entertainer and has an account on OnlyFans! Well, Joe never posted about his girlfriend on his social media, but he did share a tiny picture of his girl on his Instagram story and wrote, "since she says I don't post us."
The former rapper was criticized for trolling his fans; one fan wrote, "Bro, he is too old for that. LMAO." Another one added, "He is too grown for this behaviour whether it's a joke or not."
Don't Miss,