Netflix premiered its yet another South Korean series, "Hellbound," on November 19, 2021, featuring Kim Hyun Joo. The series received rave reviews from the watcher, and it's one of the top 10 recommended shows on Netflix right now. The new series is an adaptation of Webtoon Hellbound by Yeon Sang-ho.
The Daily Beast dubbed the series "Addictive!" We couldn't agree more with them; the outlet stressed the new Netflix series Hellbound "focuses on the social unrest that arises in the wake of inexplicable supernatural phenomena."
As IMDb describes it, People hear predictions on when they will die, and when the times come, a death angel appears in from them and kills them. Well, the description alone is enticing, good enough to pull the crowd. A good thing for the series, Squid Game opened a whole new horizon for the South Korean series, making the Korean series appealing to the international crowd.
Coming back to Kim Hyun Joo, the 44-year-old actress is playing one of the prominent characters of the series. She might be new for many of us who just started with the South Korean series, but for the K-dramas lovers, she is a veteran actress and has appeared on series since the 90s.
We have some interesting facts about the actress, so sit tight as we unfold them.
Kim Hyun Joo Started Her K-Drama Journey in the 90s
Kim Hyun Joo kick-started her acting career as an actress from the 90s; the 44-year-old actress first appeared on the TV drama "The Reason I Live" in 1997. Following the successful season, Kim later worked in a romantic comedy-drama, "If It Snows on Christmas," in 1998.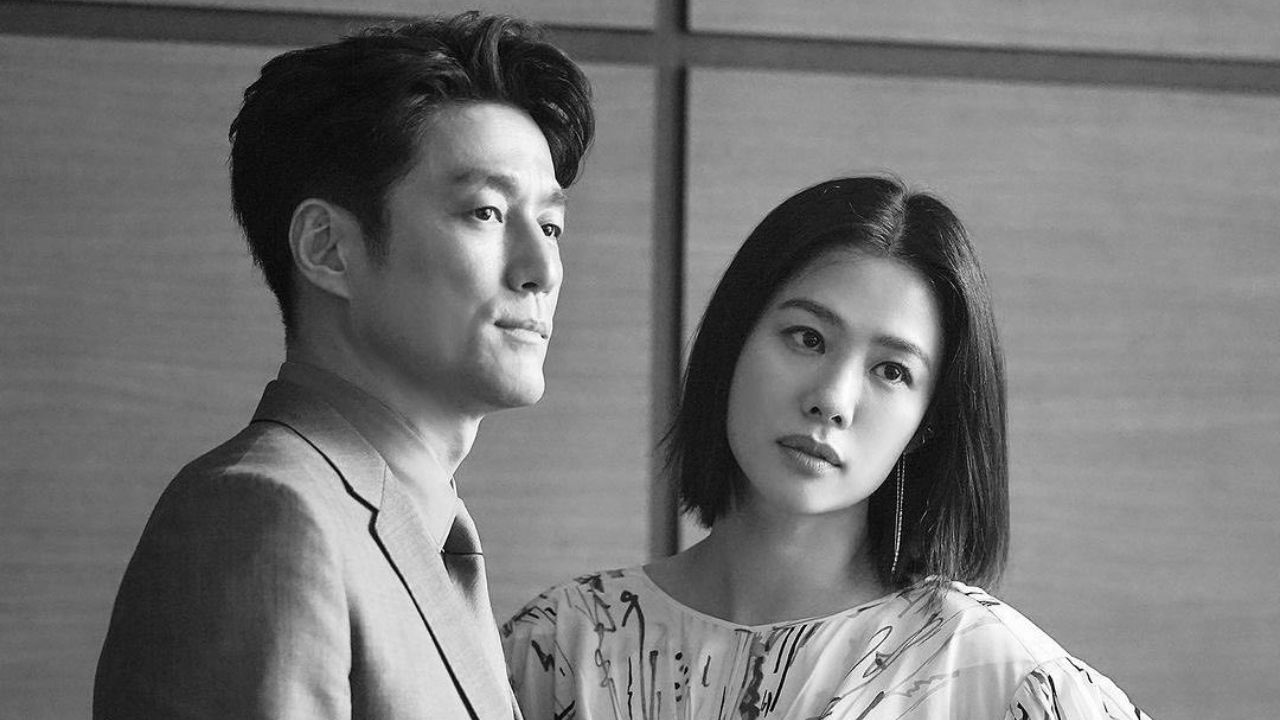 Kim Hyun Joo with her on-screen lover, Ji Jin-hee, from the set of JTBC's "Undercover." (Kim's Fan Account)
Throughout these years, Kim Hyun Joo has appeared in several dramas, and many of them were with her fellow actor, Jee Jin-hee. Now, it's 2021, and the 44-year-old is back on the Netflix series Hellbound opposite Yoo Ah-in.
Kim Hyun Joo's Husband: Is the Actress Married?
While many fans assumed the 44-year-old actress is already married, it's not true at all. Kim Hyun Joo is still single and thus, doesn't have a husband. It's surprising the 44-year-old actress never mentioned her dating life either, and some true fans believe she is not even dating scene.
One thing is for sure, Kim Hyun Joo is way too secretive about her personal life.
Kim Hyun Joo's Long Legacy
Kim Hyun Joo has been in the entertainment industry for over two decades; Some reports suggest the actress started her career as a teen model, making her appearance on a music video before making her debut on television series.
Kim found her true success as an actress through her role on "Glass Slippers" in 2002 opposite Kim Jo-ho and Han- Jae-suk, and since then, the actress never looked back, giving her fans back-to-back hits. Some of the most notable works include her part on "Ms. Kim's Million Dollar Quest" and "Toji, the Land."
Kim has found the most compatible actor she can work with throughout her career, and surprisingly, it works all the time for the actress. The fans so love Kim Hyun Joo and Ji Jin-hee's on-screen romance that they ship them. Some even assumed the two were dating.
So, is Kim Hyun Joo dating Ji Jin-hee? We are afraid, not, or at least, not that we know of. Kim and Ji are just friends and share a special bonding.
Don't Miss,