This man needs no introduction, Lewis Howes; how can we describe him; well, we have to try at least. Lewis is an American business coach, New York Times bestselling author, athlete, keynote speaker and many more. He is even a world record holder, football player, content writer, and the list goes on.
It's surprising to see different facades of Lewis Howes and not just an average guy at work; he is known for his best performance/work on all the fields he stepped into. The 38-year-old came into prominence after he listed himself as an entrepreneur for starting a company named "Greatness Media."
Not to anyone's surprise, the 38-year-old "Times" bestselling author's company, Greatness Media, has millions of followers on its social media. Lewis Howes' podcast has over 300 million downloads across all major streaming platforms. Well, we certainly want to know more about him. More precisely, his love life! So, Is Lewis dating someone in 2021? Let's find out.
Lewis Howes' Girlfriend in 2021: Is the Podcaster Dating Someone?
Sorry ladies, but Lewis is already taken. Lewis Howes is currently dating movie star actress and producer Martha Higareda. According to the reports, the couple started dating in June 2021; the speculations of their romance came out following the two being seen together on multiple occasions.
The first time Lewis Howes and his new girlfriend, Martha Higareda, were seen together was at Sofitel, the couple was salsa dancing. Then, Martha and Lewis were seen again at Dustin Poirier's fight in Vegas and recently at the Canelo fight (Canelo Alvarez Vs. Caleb Plant) at MGM Grand. The podcaster shared a series of pictures from the night; they were seen with their friends Dhar Mann and his wife, Laura.
Lewis, in the caption, wrote, "It's always inspiring when you get to watch one of the greatest of all time at their craft, and that's exactly what @canelo did this weekend ??? It's even more fun watching with the beautiful [Martha Higareda] ❤️."
Lewis added, "Big thanks to [Dhar Mann] and [Laura] for your generosity during the fight and all weekend (and epic dance moves by Dhar if you swipe left ??) It's amazing what you can do when you commit to your dreams, and pursue them with your full heart every day over decades. Congrats on all your success [Canelo Alvarez] it was a masterclass to watch!"
Who is Lewis Howes Girlfriend, Martha Higareda? How Did the Couple Meet?
Lewis Howes' new girlfriend, Martha Higareda, is a Mexican actress, producer and screenwriter. The 38-year-old is known for her stint on movies like "No Manches Frida," "Amer te duele," and series like "Altered Carbon," "Quen of the South," and many more. Martha was previously married to actor Cory Brusseau.
Martha and Cory's divorce was finalized in 2019, after three years into their marriage. Following her split with Brusseau, Martha Higareda started dating Lewis Howes. In an interview with Yordi Rosada, Lewis Howes' new girlfriend shared that she met her beau on one of the trips to Mexico.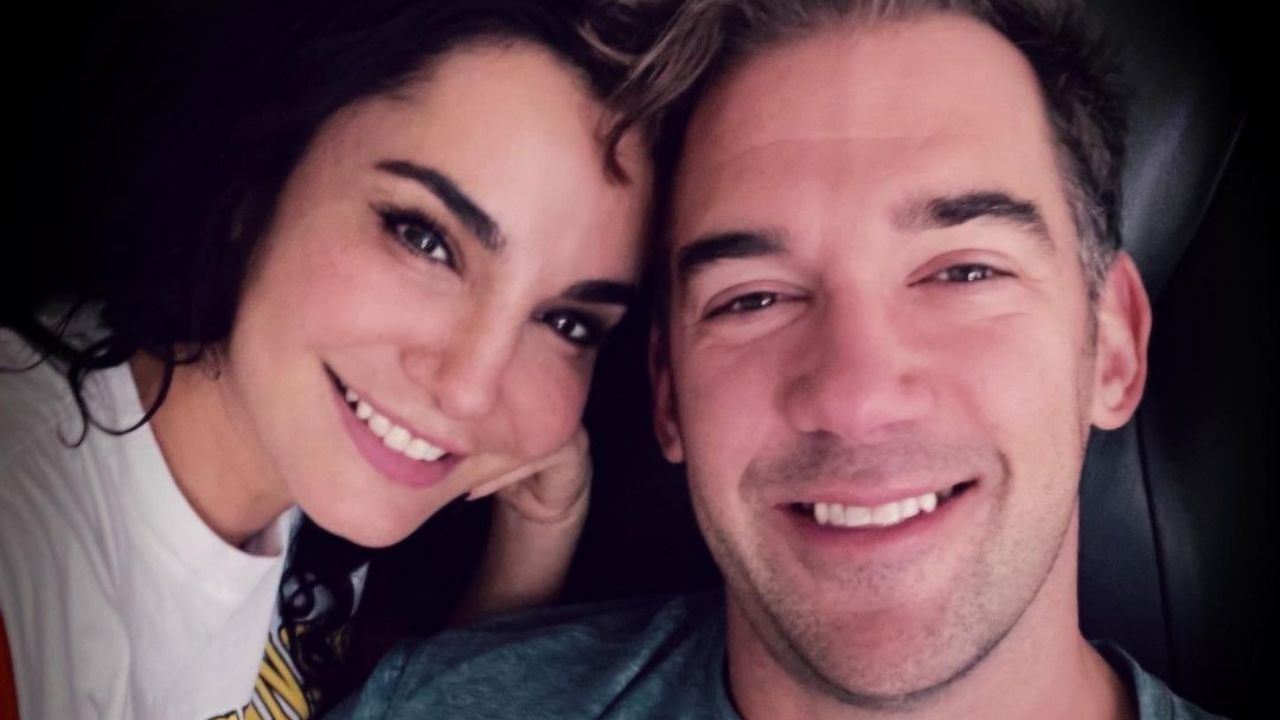 Lewis Howes is dating his new girlfriend, Martha Higareda. The couple met during their trip to Mexico. (Lewis' Instagram)
Martha told Rosada that Lewis was already single at the time, so he contacted her on Instagram to invite her to go salsa dancing. They happened to be one hour away from each other; they went to have dinner and stayed up all night just talking for hours.
While the couple had just started dating, Martha said, in one of the interviews, "I'm still getting to know him, he still has to win over my heart, I want to take it slow." The couple decided to be more traditional and wait before being intimate to see if their values align.
Higareda continued, "Most people fall in love with the chemistry… due to our previous experiences we know now that this is called trauma bonding not real love, and when the rush of s*x passes, you discover the real person and realize you don't' align in values which is what happened to us with our previous relationships. We felt chemistry with each other but there was also spiritual connection."
The couple voiced this in separate interviews. Martha and Lewis agreed that their previous partners didn't' match in values, so they decided first to see if they would align before taking things to the next level. Happily, they realized they did, and so then, they made their relationship official. And they have been seen enjoying their love and their mutual friends.
Lewis Howes Ex-Girlfriend, Yanet Garcia: What Happened Between Them?
Lewis Howes and Yanet Garcia's breakup wasn't amicable. Yanet's R-rated images on her social media were not aligned with Lewis' values and vision. However, some claim that wasn't the reason for their breakup. A friend of Garcia told a magazine that she was extremely jealous and insecure even when Howes was supportive of her career.
The rumors of their split first came in August, Yanet Garcia deleted all her pictures with Lewis Howes, and that's was enough for the fans to assume the two are no longer together. Nevertheless, fans are happy for Lewis, and they think his relationship with Martha Higareda is the perfect match.
Don't Miss,