Former Bachelor star Lauren Bushnell welcomed her first baby with her country singer husband, Chris Lane.  The couple shared the news on their social media. According to their post, Lauren and Chris's first child was born on June 8, 2021.
Both Chris Lane and Lauren Bushnell shared pictures of their baby boy. Lauren took to her Instagram account shared a picture of herself, holding her newborn in her arms in her hospital bed. The next picture on the slide shows Chris holding his son.
The couple named their son Dutton. On the post, Bushnell wrote, "Dutton Walker Lane... born June 8th, 2021. Your dad and I can't get enough of all 9 pounds of you. Now back to baby cuddles and praising Jesus over and over again for this little miracle!!"
While Dutton shared a video of himself holding his son, Dutton, for the first time. On the caption, he wrote,
"Words can't describe the love I feel inside my heart for this little man! Thanks for all the prayers. I will never understand how [Bushnell] birthed a 9-pound baby! DUTTON WALKER LANE welcome to the world."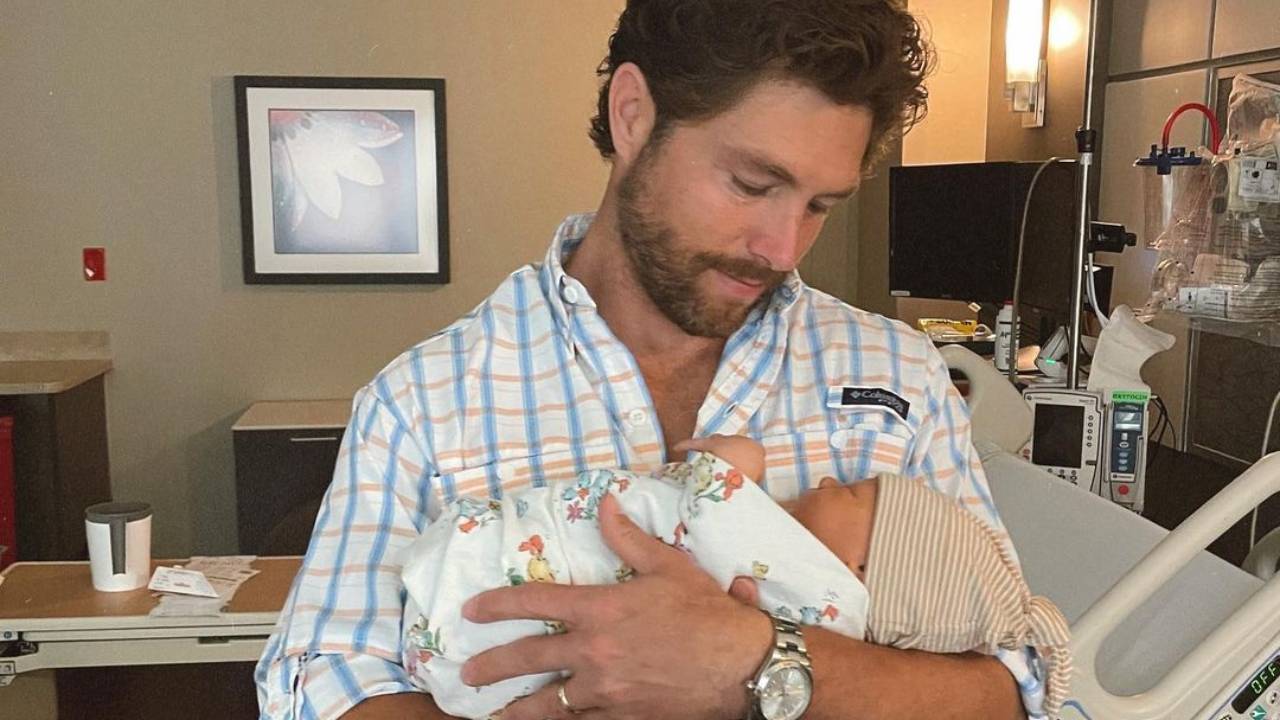 Lauren Bushnell and Chris Lane welcomed their first baby, son Dutton Walker Lane. Photo Source: (Lauren Bushnell's Instagram)
According to People Magazine, Chris and Bushnell's son was born at 11.12 AM in Nashville. Talking with the Magazine, Chris said,
"Watching Lauren go through the birthing process — from the beginning to the moment she delivered — was the most incredible thing I've ever witnessed. I experienced an emotion I've never felt before."
The country singer added,
"I've never felt an immediate unconditional love like I now have for Dutton," Bushnell added. "And going through this experience with Chris has made me love and appreciate him even more … I didn't think that was possible!"
Don't Miss: