Obi Nnadi is one of the contestants of "Too Hot to Handle" season 3. The streaming giant, Netflix, premiered the third installment of a reality dating show on January 19, 2022. The show promises much more excitement and fun and a rebellious batch of contestants this season. Lana, the AI host of the show, almost broke a couple of times due to the breaches in the rules.
This article may contain some spoilers, and readers are advised to continue reading with discretions. So, here's what happened in season 3. The prize money was doubled this year; the winner couple would get a whopping $200,000; however, (there's always a however when it comes to "reality dating show") Lana would eventually cut a fair amount from the cash prize if someone in the group breaks the rules.
As mentioned earlier, this was one of the most rebellious batches Lana had ever seen in its Too Hot to Handle career; there was a breach within a 10-minute the AI host laid out the rules for the contestants. The rules were no kissing, no cuddling, no intimacy of any kind, and no self-gratification as well.
That seemed way too much for the contestants; the "Pleasure Island" had literally no pleasure in it for them. But Georgia Hassarati and Izzy Fairthone were not having it, and they became the first ones to break the rules, so Lana deducted a whopping $3000 from the cash prize. But the most rules breakers were Nathan Soan Mngomezulu and Holly Scarfone; they cost the group more than $100,000.
Before the contestants lost a hefty amount from the cash prize, Obi Nnadi had already entered the island; well, he was not alone. Beautiful Olga Bednarska joined Obi from Too Hot to Handle. Here's what happened when he entered the group.
Obi Nnadi on Too Hot to Handle
Obi Nnadi and Olga Bendnarska were introduced on Too Hot to Handle season 3 in episode 3. Indeed, the episode titled "The Truth Hurts" introduced us to two new contestants of the show, and the initial reaction of the girls when they saw Obi was, "he just looks so good, like, sexy good!"
Obi Nnadi, when he stepped on the island had to pick a girl, so he picked Jaz Holloway. Izzy was on the line, too, but she had to wait for her turn with Obi. As the show progressed, we saw Jaz was a bit closed off while she was with Obi. It's not Jaz and Obi didn't have something between them, but since her trust was broken by Truth DuVan, she tried to play safe.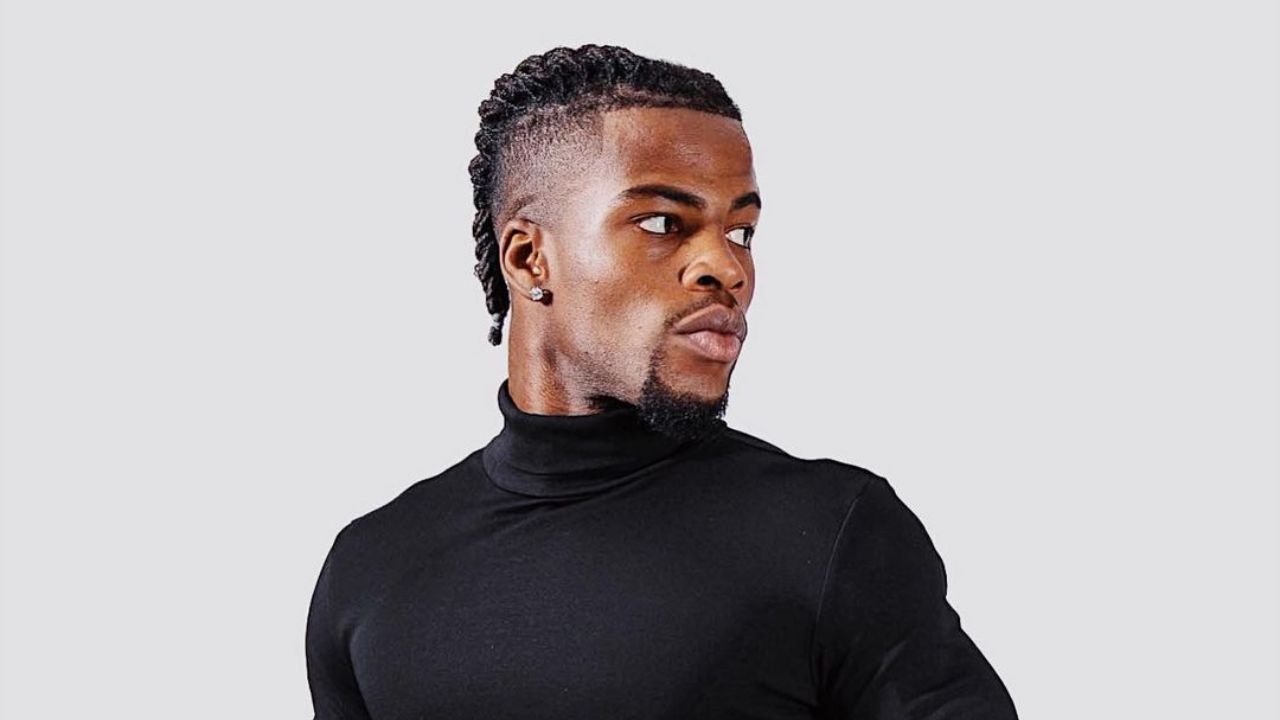 Obi Nnadi is 22 years old in 2022. He works as a fitness trainer and personal instructor in his hometown, Toronto, Canda. (Obi Too Hot to Handle Instagram)
Sadly, her "play safe" strategy got her kicked out of the show, and Jazlyn Holloway, since Truth was the one who lied (you see the wordplay, right?), he got kicked out of the show, too. Obi had no choice and he didn't see a connection with Izzy, so he waited. He waited until the new batch of contestants arrived at the show.
The next thing we know, Obi Nnadi found a connection with the new contestant, Brianna Giscombe. And let us tell you, the two were pretty good competition for the show's winner. Obi almost lost hope for the show as the whole fund was used up due to the breaches in the rules (Thanks to Holly and Nathan).
But as the show progressed, Lana introduced a twist on the show, and sent home Nathan for breaking the "most rules" in the house. Finally, Obi saw some hope. Well, you will find out what happened following that after you watch the show. Let's find out more about Obi Nnadi, what he does outside the show.
Obi Too Hot to Handle Instagram
Before we know more about Obi Nnadi, let's dive right into his social media accounts. Obi from Too Hot to Handle can be found on Instagram through the handle "@obi_blvd," and it seems he is already off to a good start to becoming a influencer.
As of this writing, Obi Nnadi from Too Hot to Handle has over 131 posts and 12.8K+ followers on his Instagram. Season 3 contestant is quite too obsessed with the show, he still wants Lana to call him back. That's what we saw on his profile description.
Obi Nnadi Outside of Too Hot to Handle Season 3 (Obi Too Hot to Handle Age)
Obi Nnadi was born in Negeria and immigrated to Canada when he was a kid with his parents. The S3 contestant now lives in Toronto, Canada and works as a fitness trainer and personal instructor.
The fitness fanatic was rejected by Jaz for his age, so how old is exactly Obi from Too Hot to Handle? Well, he is quite young, the s3 contestant is just 22 years old as of 2022. Well, age can be a factor when it comes to find a true love.
Where is Obi From Too Hot to Handle After the Show?
Obi Nnadi went back to his home country, Canada, after the show wrapped up. It seems the 22-year-old is enjoying his newfound stardom. He is doing paid partnership with some of the high end brands lately. Obi from Too Hot to Handle recently shaked hands with a fitness apparel company, Parralel.
In his recent paid-partnership post, Obi wrote, "Join me on Parallel [Parralel]. It's the best place to post your fits and show off your style! Embrace your body, culture, gender identity and show it off. No one size fits all — and that's awesome. Create your profile and upload your outfits so you can say you were there at the beginning and a Parallel OG like me."
Don't Miss,