Holly Scarfone is one of the contestants of Too Hot to Handle Season 3. Indeed, the streaming giant Netflix has come up with yet another season; the prize money is doubled this time! The person who is ready to meet someone new and mingle but can keep oneself from all the intimacy will win the cash prize of $200,000.
Well, the ten Too Hot to Handle Season 3 contestants, Olga Bednarska, Obi Nnadi, Beaux Raymond, Georgia Hassarati, Harry Johnson,  Holly Scarfone, Izzy Fairthorne, Jaz Holloway, Nathan Soan Mngomezulu, Patrick Mullen, Stevan Ditter and Truth Duvan, are all excited to win this season; However, this batch is one of the most rebellious of all time.
Season 1 was a massive hit; however, the show lost almost half of its viewers in season 2; Well, we will see how the Too Hot to Handle season 3 will pan out for Netflix. But from what we have seen, the show is recently a talk of the town.
So, let's find out about Holly Scarfone, one of the contestants, who is already popular among many viewers, and she has something going with Nathan. This article may contain some spoilers if you haven't watched the show yet. So, proceed with caution.
Holly from Too Hot to Handle Season 3 (Her Age and Facts)
Holly Scarfone is a 23 years old graduate who is originally from North Bay, Ontario, Canada. After graduation, the reality television star is pursuing her modeling career and now lives in Santa Cruz, California. Too Hot to Handle season 3 star Holly was a Scotts Valley High School student.
As the show premiered on Netflix, we got to know more about Holly from Too Hot to Handle and found out she doesn't believe in long-term relationships and is not yet all the kind of person who settles down. She loves to travel, and for her that spirit, she is known as "Hurricane Holly," as she doesn't like to stay idle at one place.
It is safe to say, Holly Scarfone, 23, has traveled almost half the world; Her Instagram posts are a delight, and she tops the view with her exotic look on different locations and various modeling poses! Well, you have to see it to believe it! But we promise you won't regret it.
Holly Too Hot To Handle Instagram
Holly from Too Hot to Handle is a star; It seems she had some fan following even before she appeared on season 3. With some 340+ posts, Holly Scarfone has a massive 50.4K+ followers on her Instagram as of this writing. You can Holly on Instagram through the handle @hollyscarfone.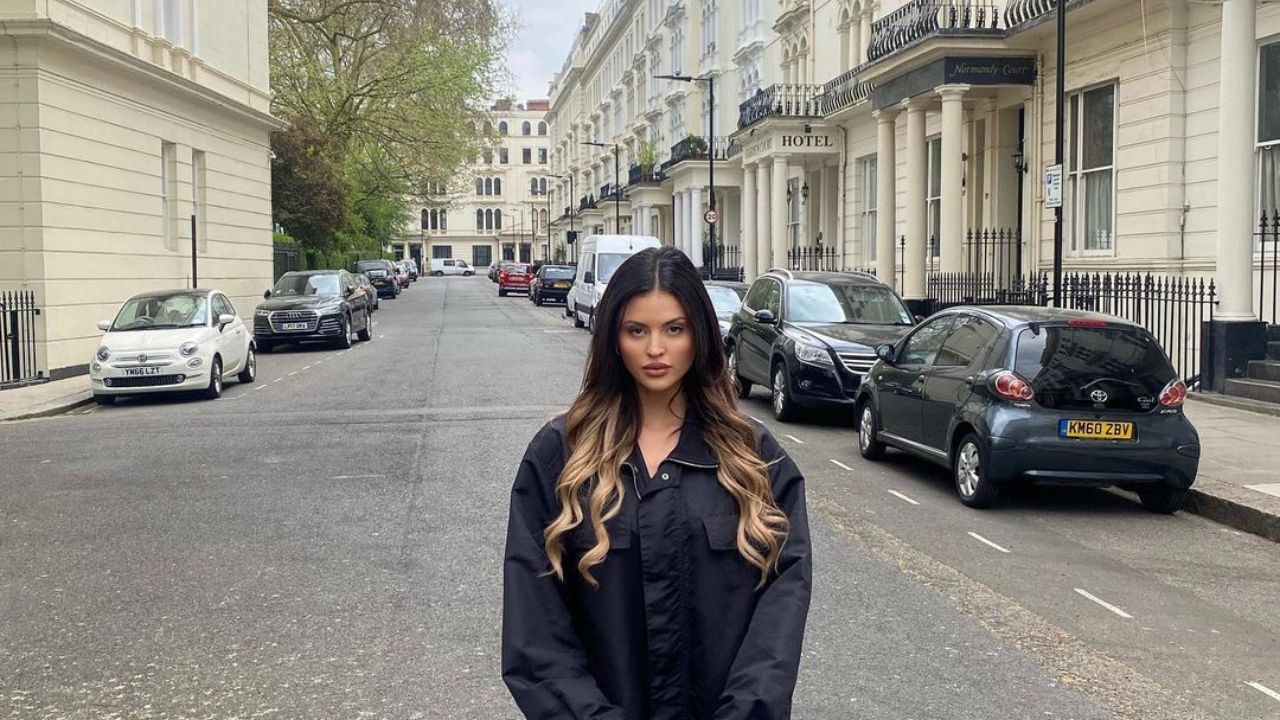 Holly Scarfone is a 23 years old graduate; she lives in Santa Cruz, California and pursuing her modeling career. (Holly Too Hot to Handle Instagram)
As mentioned earlier, she loves traveling; the first things you will see on her Instagram profile are the stories of places she has been to. London, Miami, Canada, Puerto Rico, Lake Tahoe, Paris, she has been everywhere. You don't get the nickname "Hurricane" for nothing.
What Does Holly from Too Hot to Handle Do?
We are talking about her profession now; Holly Scarfone, as we already know, is a model. Holly has been working for Donabaldwin Agency since April 2019; In her two years of modeling career, she follows a strict diet, sleeps, and exercises to maintain her body.
Scarfone previously worked as an interior designer, sales, and social media manager for West Elm in Boulder, Colorado, according to her LinkedIn profile. She is, indeed, "beauty with brains." Too Hot to Handle Season 3 star graduated from the University of Colorado in 2021 with a BA in psychology.
Before pursuing her modeling career, Holly Scarfone also worked as a receptionist at Simply Skin Spa, and a hostess at SFORNO restaurant
Don't Miss,