Renee Winston is a Pastor, Preacher, and founder of "Only God Can Do It" and "Renee Winston Ministries." The San Francisco-based pastor completed her six years serving as Missionary in Charge to the Abundant Remnant Ministries (ARM), Church of God in Christ, in 2013.
After her Ministries, Renee Winston travels the countries preaching the gospel as an evangelist. Renee also serves the "Church of God in Christ" as the first female Regional Evangelist President in the United States, under the leadership of President Bishop Elijah Hankerson.
Her dedication to God is immeasurable; Renee knows how to set the atmosphere for praise and worship and is mightily used by God to deliver His words uniquely and powerfully through the peached word. Renee Winston released a song named "Only God Can Do It" in 2017, and the following year, she published a book with the same name.
As we mentioned earlier, Renee travels the world preaching the gospel, but she believes her first ministry is at home. Despite a failed marriage with her ex-husband, she takes great pride and joy in her children. So, what happened to Renee Winston's marriage, and who is her ex-husband?
Renee Winston was Married to Her Ex-Husband, Easop Winston, Sr.
Renee Winston was married to her ex-husband, Easop Winston, Sr.; the couple tied the knots in 1994. The former couple was together for a few years and shared two children, Easop Winston, Jr. and Essence Winston. Still, they co-parent their kids, but it's Renee who took care of their children all along.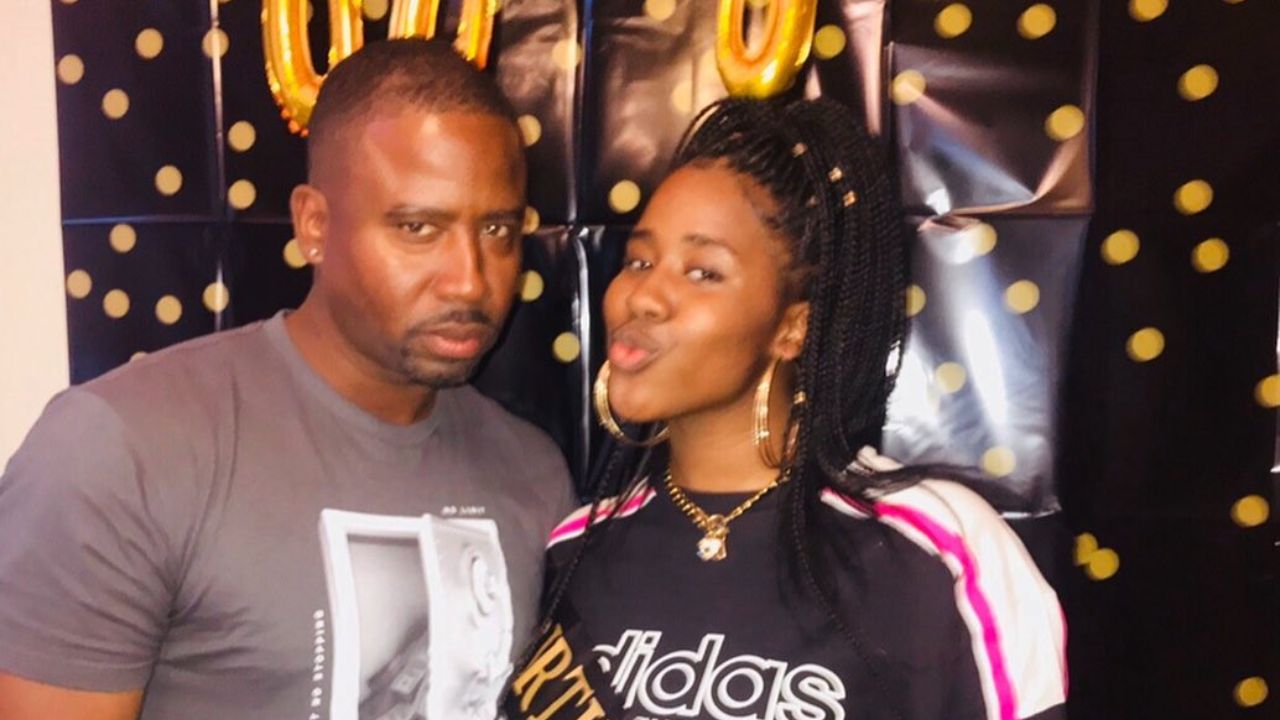 In the picture: Renee Winston's ex-husband with their daughter, Essense Winston. Easop Winston Sr. is still close with both of his kids. (Essence's Instagram)
It's not clear why the couple parted ways, but some reports suggest it was because of Renee Winston's ex-husband's nature of work. Easop Winston Sr. is a former photographer who is now an entrepreneur and owner of a modeling agency. He calls himself "Ambition Ladiez' Boss" and owns and runs "Ambition Ladiez," an agency and a magazine.
Renee Winston, a preacher of God, while her ex-husband, soaked in entertainment and showbiz world, their match was never an answer. Despite the divorce, Renee Winston and Easop Winston, Sr., parted ways on amicable terms and are still friends with each other. They often make appearances on each other social media posts.
Renee Winston and Easop Winston Sr's Kids
Renee and Easop share two kids, Easop Jr. and Essence. Their son turned 25 this year and has shown talent on and off the football field. Easop Jr. can be seen playing the wide receiver position for the Washington State University Cougars.
Essence turned 23 this year; she graduated high school in March of 2020 at the top of her class and has been accepting into many top Ivy League schools.
Don't Miss,