Ilona Maher, how we can put it, knows how to keep people entertained, be it through her game or TikTok videos; she captivates people with her funny yet charming side.
Competing at the Olympic 2020, the US Rugby Sevens player and her Team USA won against China on July 28, 2021, by 28-14. But she was a breakout player even before her first against at the Summer Games.
Ilona Maher is the new TikTok sensation, that's right! The 24-year-old became the new darling when she took her followers inside the Olympic Village's rooms and dining hall.
As we said, she is the hilarious person you will ever know; you will see if you go through her posts on her social media profiles like TikTok and Instagram.
The 24-year-old is known for goofing off with her teammates, replying to fans with funny yet witty answers, and ogling her fellow athletes, and whatnot! She is a total entertainer!
Maher started her TikTok channel only in March of 2020; her first video, where she banters her S & C coach, got more than 4000 views, and that was the start of a new reign for Ilona.
As of this writing, Ilona Maher has a little over 491,000 followers on her TikTok and more than 37,000 followers on her Instagram account, which is expected to soar high real soon.
Let's know more about your hilarious TikTok star and rugby sevens' player's dating life.
Ilona Maher Boyfriend/Girlfriend 2021
Despite being pretty open about her personal life through her social media profiles, it seems Ilona Maher is still single as of 2021; the 24-year-old has never admitted or hinted at dating anyone.
While we saw some fans speculated she is into women, as Ilona Maher was recently seen on Pride Parade on June 9, 2021, with her fellow athlete, Naya Tapper; the 24-year-old never confirmed anything about her relationship with Naya.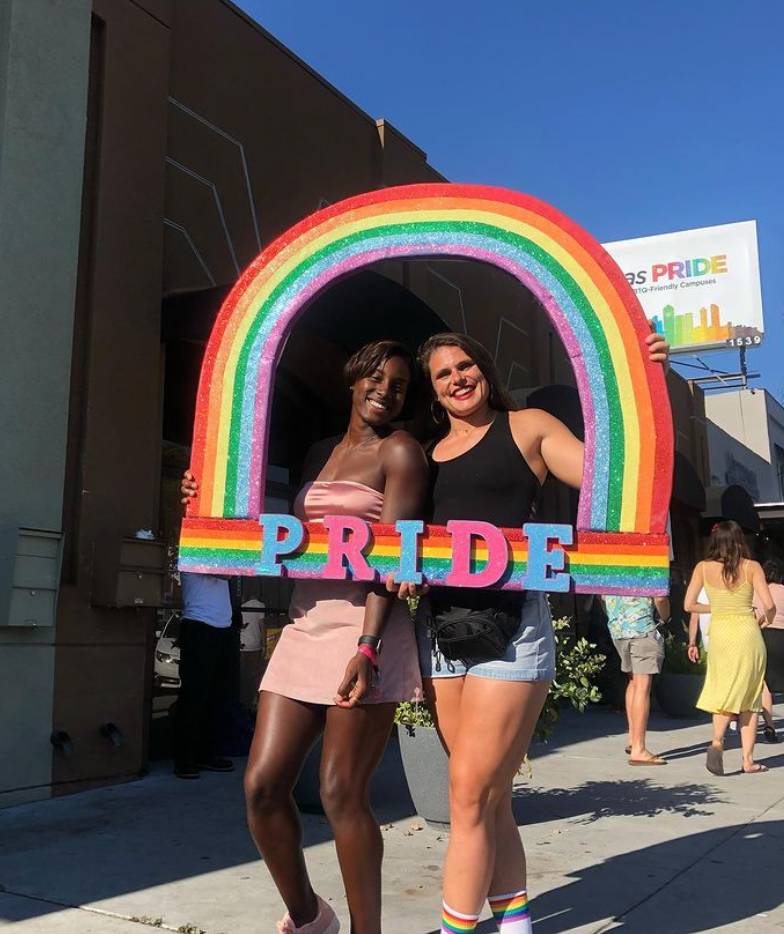 Ilona Maher is single and is not dating anyone as of 2021. Despite some claims she could be dating Naya Tapper, the duo is just best friends and fellow athletes. [Naya's Instagram]
The two, Naya and Ilona, are good friends, both are LEOs, and host a podcast show together; that's all we know so far about their relationship. While people can have their assumptions, these two lovelies never confirmed the rumors.
Ilona Maher and Naya Tapper's Podcast
The alleged couple, Ilona Maher and Naya Tapper, who are just friends to our knowledge, started a podcast together back in February 2020. The duo, on their show, promises to bring you insights into women's rugby with a bit of spice!
During the release of the first episode of their podcast "Leo's Den," Naya took to her Instagram account to announce the news. Tapper uploaded a picture of her and Ilona Maher and wrote a rather intro for their podcast on the caption.
Tapper's caption reads, "If you haven't already heard, myself and the lovely Ilona Maher have started a podcast called [Leo's Den]. We are USA womens rugby 7s players but so much more aka Leo's ? . On this podcast we are gonna chat with you about rugby of course but with a little spice!?"
Tapper added, "We are going to get personal with you all about life as professional rugby players on and off the field. Follow us and tune in for some hot topics from two Leo's that love to hear themselves talk! The first episode is out now! Tune in at the link in my bio and then come back and tell me how excited you are for the next episode?"
Ilona Maher and Naya Tapper's Olympic Journey
While we can only imagine how much pressure and stress athletes have to go through for the performance people expect from them. But it seems these two lovelies had other things to worry about.
Ilona Maher and Naya Tapper talked about their biggest concern, and it was they were not going to be able to take jerky into the country.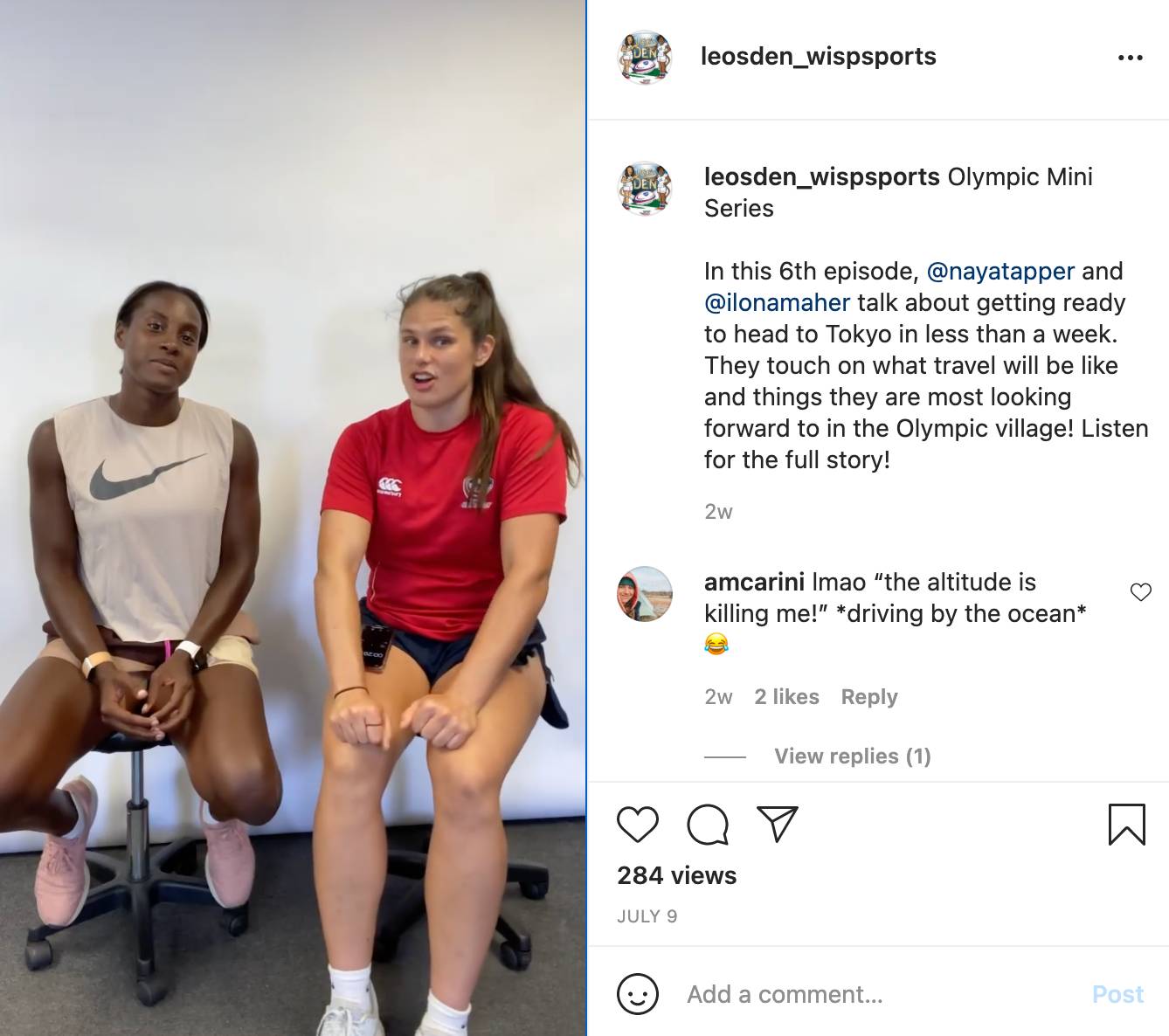 Their biggest concern was not being able to take jerky with them to Japan. [Leo's Den's Instagram]
Naya, in her post, wrote, "Myself and @ilonamaher are getting ready to depart soon for the Tokyo Olympics and our biggest concern at the moment is that we are not going to be able to bring jerky into the country. Wth!? Comment below some recommendations of protein sources we can bring with us to replace our jerky obsession."
Team USA is playing against Japan next. You can watch the schedule for all USA games here at the official Olympic site.
Don't Miss