Billy Milligan was the subject of a highly publicized court case in Ohio. William Stanley Milligan committed several felonies, including armed robbery, and was also arrested for three rapes on the campus of Ohio State University. Following the crimes, Billy Milligan was dubbed as "Campus Rapist." The Netflix show "Monsters Inside: The 24 Faces of Billy Milligan," based on a true story, explores the subject in-depth.
Artiom Porunoff from Russia released his artwork named "Billy Milligan Painting" in 2019 and is now for sale. The painting is priced at $13,000. The Russian artist claims he was inspired to draw Billy following he read "The Minds of Billy Milligan," a novel by Ohio State University professor Daniel Keyes, in 1981.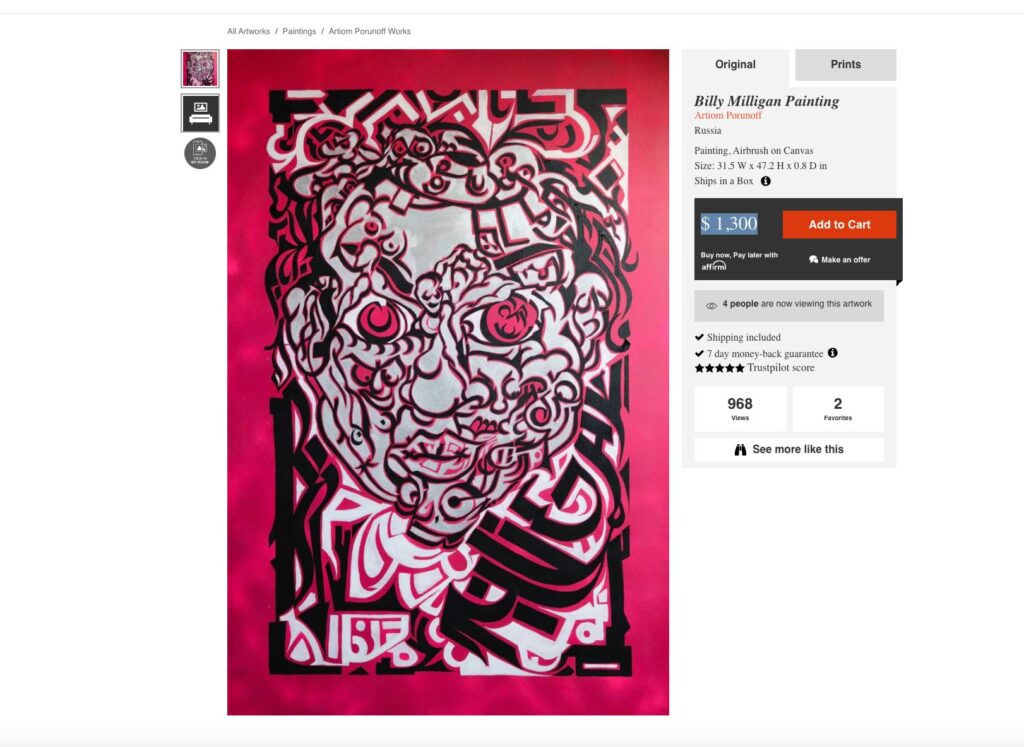 Billy Milligan Painting for sale. Price at $13,000. (Saatchiart)
Artiom said, "I wrote this work, inspired by the true story of William Stanley Milligan, who suffered from a multiple personality disorder. 24 entities of different gender, age, nationalities, and beliefs coexisted in one person."
"Who is he? a quack or a new step in human evolution? The question is open. Despite the convincing presentation of the novel based on a true story by Daniel Keyes in "The Mind of Billy Milligan.'"
"and the support from several psychiatrists, there is an opposite opinion in the scientific world, which has no fewer supporters," Artiom Porunoff added.
Surprisingly, ill-famed "campus rapist" Billy Milligan was an artist himself. William Stanley, charged with kidnapping, robbing, and raping three women near The Ohio State University campus, was diagnosed with 24 personalities disorder.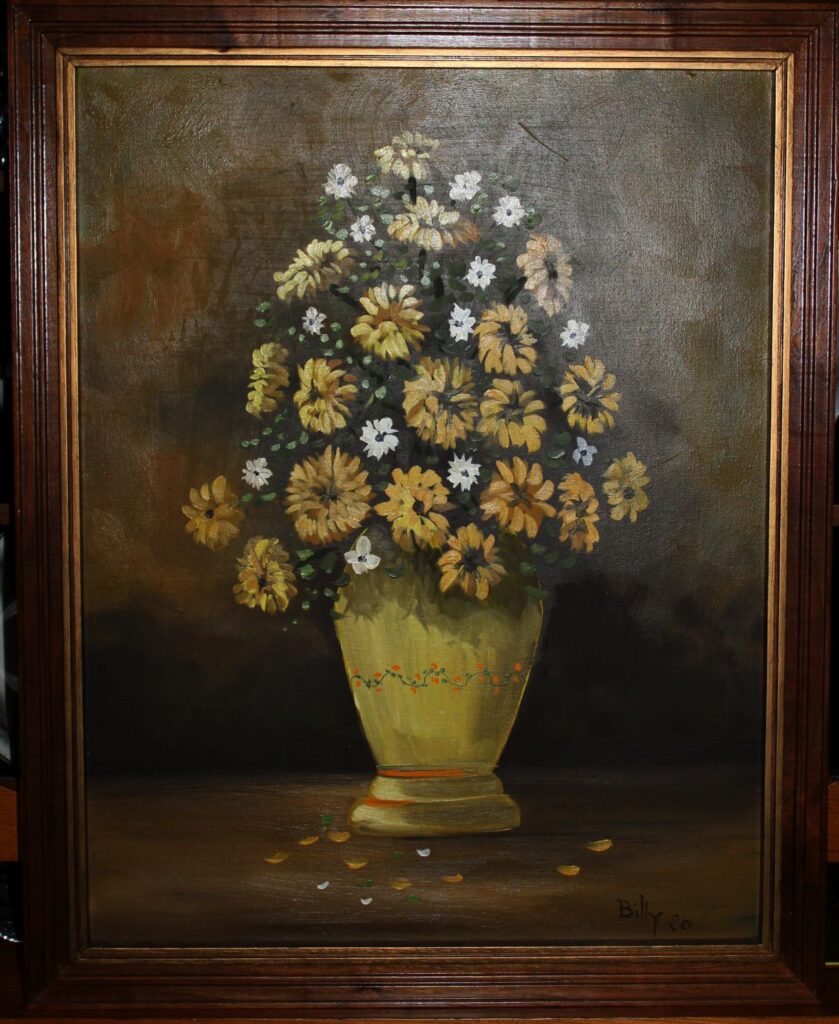 Billy Milligan, a man with DID, was good at paintings. (Karen Bennett)
Billy Milligan, following his diagnosis with DID, was acquitted because of insanity. After spending ten years in the mental hospital, he was sent to Lima State Hospital for the Criminally Insane for few years, where he got his artistic boost.
While William Stanley Milligan was at the Lima Hospital, he was asked to paint still-life on canvas, and to everyone's surprise, the results were awe-inspiring. Some of the paintings by Billy are owned by "Karen Bennett."
Karen is a Board-Certified genealogist from the Chattanooga, Ohio, area. Spending more than two decades on family history research, the genealogist found that her father used to work at the Lima Hospital during Billy's time.
Karen's father was the person who asked Billy Milligan to paint; The genealogist claims the painting hung in her parents' dining room for several years, but her mom never really liked them as the background was too dark. Later, her mother gave the paintings to her.
Don't Miss,