Coinbase is an American company that operates a crypto exchange platform. Starting on June 20, 2012, the online platform is a $50 billion company, all by doing a middlemen job in Cryptoland. This company is so vested in decentralizing the data that it announced they no longer have a physical headquarter.
Coinbase is home to more than 73 million verified users, and the company is always ahead of the game when it comes to adding a new cryptocurrency to the list. Recently, the online crypto trading platform added two new cryptocurrencies, GYen and Powerledger (POWR).
Some early birds traded in the newly added cryptocurrencies in the hope of gains; however, things went south as they encountered a major issue with the digital currencies while trading.
The Coinbase users are calling GYen and Powerledger (POWR) a scam, but are they really? GYEN is a stable coin running on Etherium to maintain the value of one Japanese Yen. For POWR, it's an Etherium token, too; both the cryptocurrencies are legit, as far as we have understood.
So, why are the users calling them a scam? On November 19, 2021, several platform users complained they could not cash or trade the GYEN and POWR. Many of them took to YouTube to show screenshots of their issues; Coinbase has yet to come with an official clarification to the public.
According to what we saw on the error screen, the platform is having some issues from their end with the newly added cryptocurrencies. The error message reads, "Due to technical reasons, we've disabled buying, selling, sending, receiving, and trading for GYEN and POWR."
The message further reads, "Our team is working to fix this as quickly as possible. We apologize for any inconvenience and appreciate your patience." The company failed to give a detailed explanation and what will happen to their money. But according to our understanding, Coinbase will resolve the issues within a few days.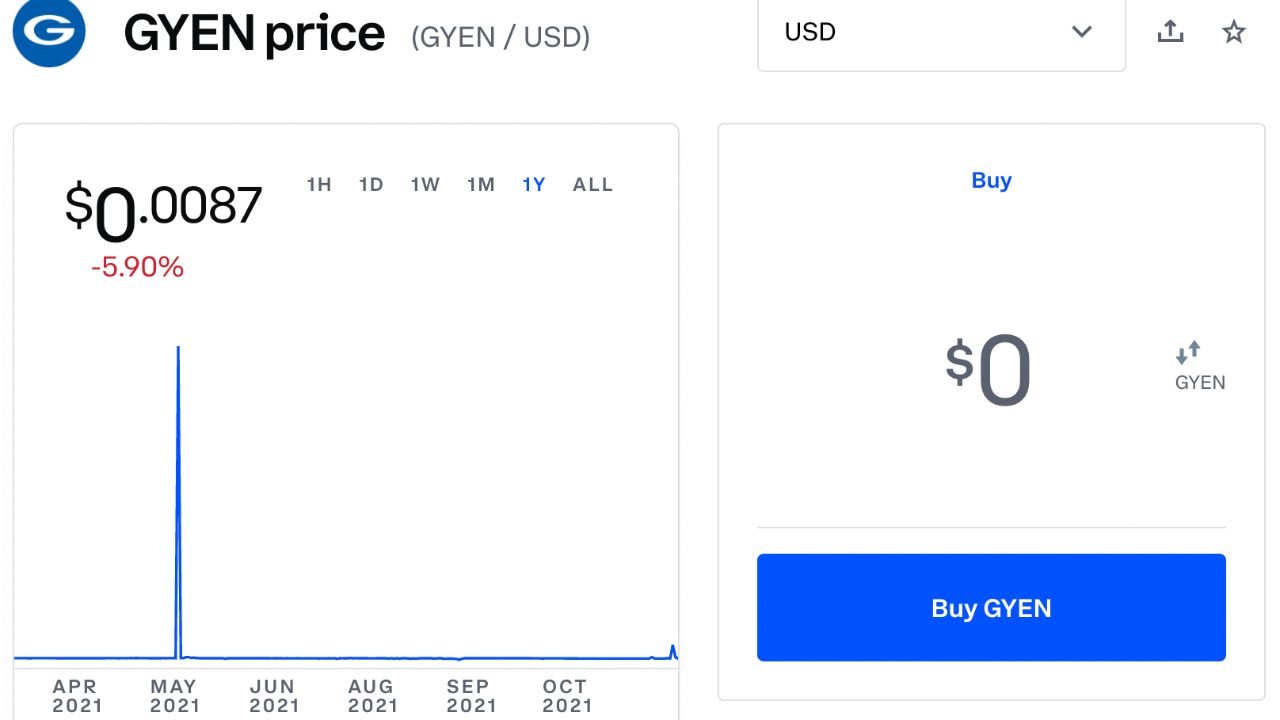 As of this writing, you can't buy, sell, receive, send, or trade GYEN and POWR on Coinbase.
As of this writing, Coinbase has disabled the trading of the coins as mentioned earlier; when you go to the profile of these coins, the value of GYEN and POWR is listed as 0 in value, which means you can't buy, sell, or trade as a whole. Sadly, if you are one of those early birds who bought these coins, you can't trade them with other cryptocurrencies as well, just for now.
Some experts believe the problem arose due to the recent changes in Coinbase's system. The company is launching GYEN and POWR on Coinbase Pro. The online crypto trading platform blogged its users to transfer GYEN into their Coinbase Pro account ahead of trading.
Don't Miss,