People are overwhelming Liza Koshy's social media profile following they heard the YouTuber is dating a girlfriend. But the thing is, the 26-year-old social media personality kept it pretty much tight-lipped about her relationship. However, recently, they are done hiding.
Liza Koshy chose the perfect time of the year to announce her new love and introduced her girlfriend on her Instagram profile. It's PRIDE month, and Liza wants you to meet their girlfriend, Jenna Willis. The 26-year-old YouTuber recently uploaded a picture with their girlfriend.
Liza Koshy and her girlfriend, Jenna Willis, were seen on their exotic vacation. By now, we think it answers your two questions. Is Liza Koshy gay? Well, a technical term for her sexuality could be lesbian or bisexual, but we will leave it to Liza, how they want to define their sexuality.
But for now, we know Liza Koshy does have a girlfriend. The biggest revelation came in their Instagram post; prior to the post, people only had a few hints they could be lesbian or bisexual. Liza had some great ways to announce the news, though. They uploaded a picture of their girlfriend's birthday.
On the post's caption, Liza wrote, "happy belated birthday baby • I can't wait to see you at the end of the aisle one day... I just have no idea which role you'll play."  The YouTuber for sure knows how to poke fun at every situation.
Who is Liza Koshy Girlfriend, Jenna Willis?
Liza Koshy's girlfriend, Jenna Willis, is an actress, but the 36-year-old's profile says that she is a celebrity trainer. When we dived deep into their facts, we found Jenna was born in New Jersey but currently living in Los Angeles.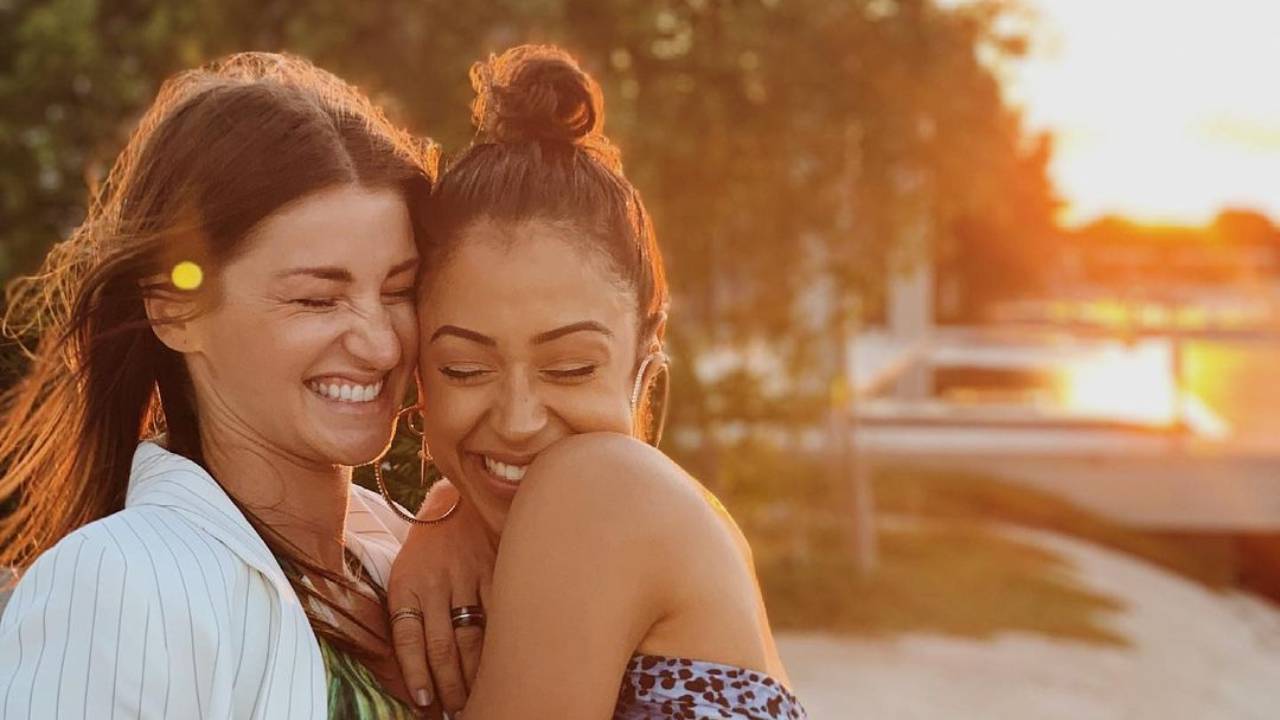 Liza Koshy is dating her new girlfriend, Jenna Willis, in 2021. 
Jenna mentions her love for training, and eventually became a trainer, started when she was fighting anxiety. Willis says,
" never actually thought I would become a trainer. I just always thought I worked out to help with my anxiety. For peace of mind. My love for sports and athleticism was just part of who I am. And staying in shape is pertinent to my career. "
Jenna adds,
"Lately I've realized that I workout because I love it. No, not everyone does, but my plan is to teach you how to at least not hate it. I've designed a program that can be done at home or on the go. Unlike most online programs, my goal is to make you feel like you have your monthly "personal trainer" even if I'm not there by your side through the workouts (although, if you're in LA, I can be!)."
How Did Liza Koshy and Jenna Willis Meet?
Sadly, we have no confirmation yet of how the alleged couple met, but what we can speculate is, it must be from their training session. It's just an assumption, though. However, we are still to confirm if Liza Koshy and Jenna Willis are really dating.
The speculation of their relationship started following Liza's post on Instagram. Koshy's every word on the caption hints they are dating, but we know Liza, and she could be funny sometimes, even in a serious situation. All we can do for now is, wait for their official confirmation.
But some people believe Liza posting those pictures is a confirmation that they are actually dating. That's all we have so far about Liza's dating life and her sexuality, and of course, her new girlfriend. We would suggest you sign up for the newsletter to stay updated about her dating life. All updates will be mail to your mailing address.
Don't Miss: