"Emily In Paris" season 3 just dropped on Netflix. With the start of the third installment, we can see Lucien Laviscount is making his debut in the role of "Alfie". With the rise in popularity of the show, Lucien is making the rounds in tabloids for his look.
Lucien Laviscount, the British model and actor, is not new to the industry though. He is a prominent actor with several television series under his name. People find the actor hot and charming, but with that, there's an alarming rate of questions about his sexuality.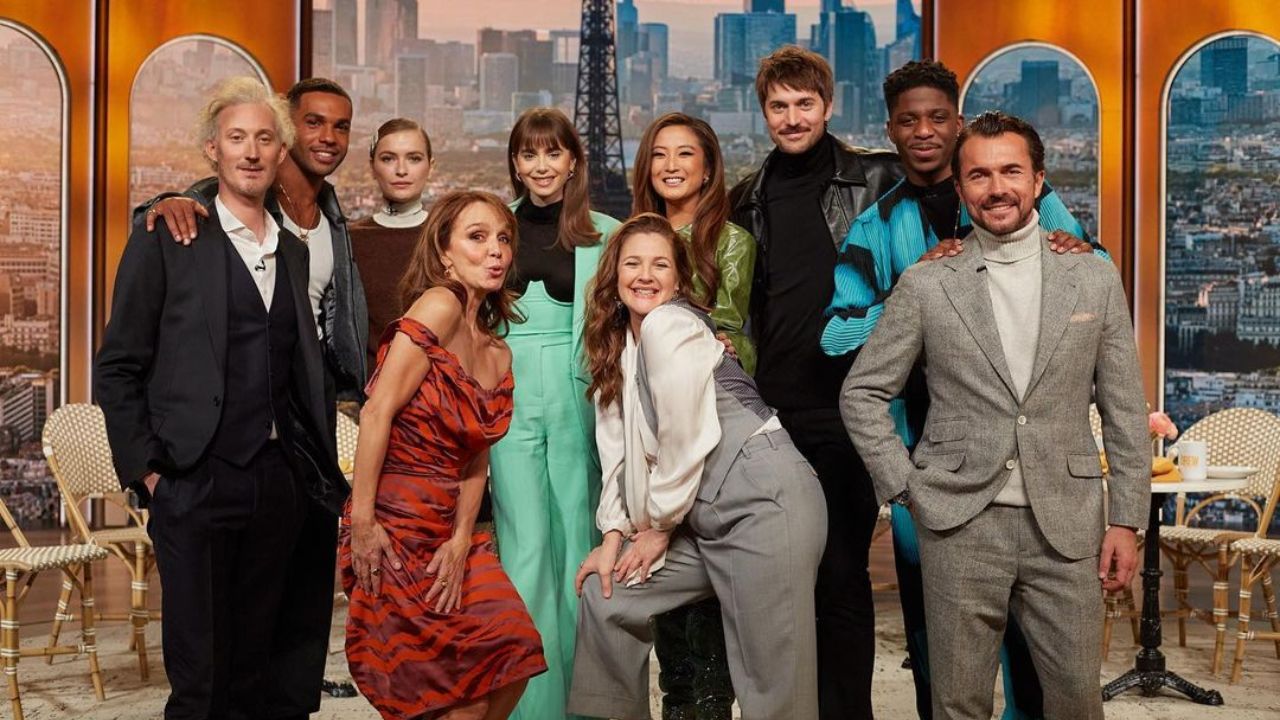 The cast of "Emily in Paris" Season 3 on the set of "Drew Barrymore Show."
Is Lucien Laviscount Gay? Well, no. The actor confirmed he is not gay! There are several instances when the rumors of him being gay started, but the most recent one was when he was seen hugging his best friend of ten years, Vans Morgan.
Lucien is seen wrapping his best friend, Vans Morgan, in his arm, in such a way that it triggered conversations in different communities about his sexuality. Well, the Emily In Paris actor took no time to clarify the confusion and explained his relationship with Vans in the comment section.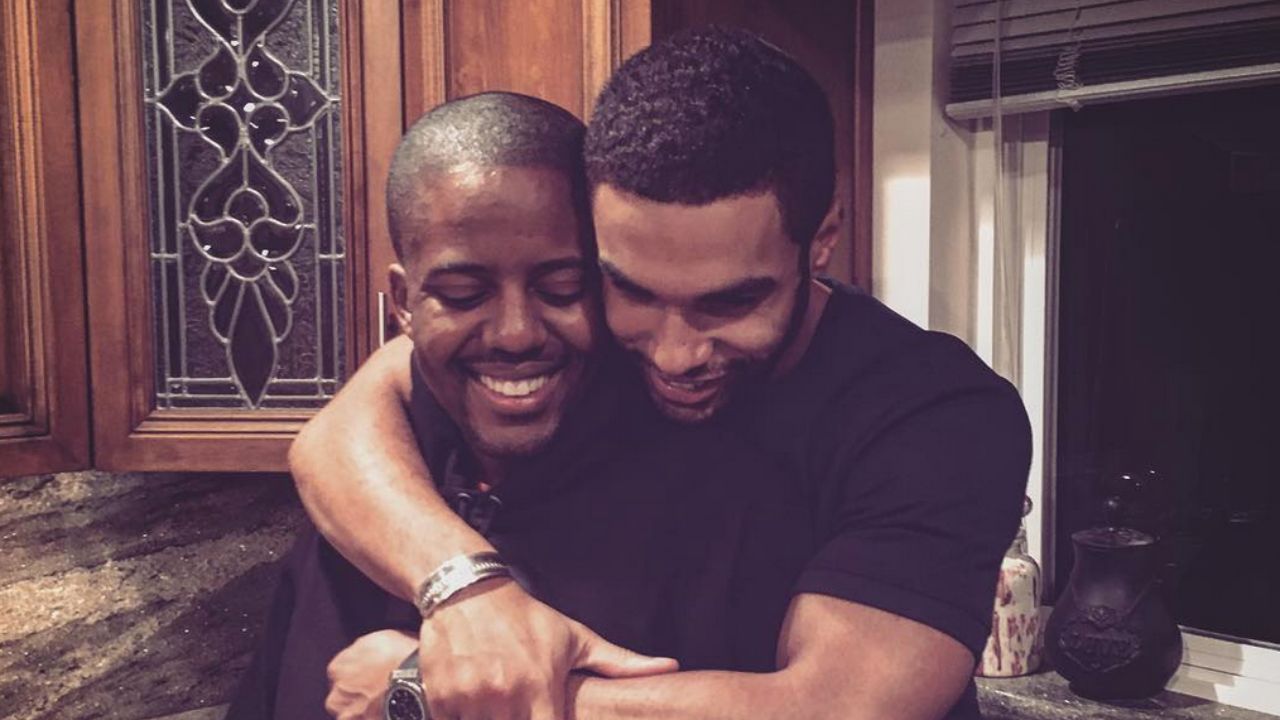 Lucien hugged his friend of 10 years and people assumed he was gay. insidejamarifox.com
Lucien, replying to a fan, wrote, " 10 years of friendship right there... Got your back from day till days end. My brother from another!!!" and followed by a hashtag, that read, "Friends Can Hug, You Ignorant Tw*ts."
There are several other instances when people have raised questions about his sexuality, mostly because of his choice of style. We have heard people saying he dresses up "a little too feminine," or sometimes, "his posture hints he is a gay." But all we can say for now is, he is straight, and it will remain the same until he tells otherwise.
Lucien Laviscount Girlfriend: Is the Emily in Paris Actor Dating Someone?
Lucien, born and raised in Burnley, Lancashire, on June 9, 1992, started his acting career early. The actor gained popularity in the twenties when he appeared on shows like "Coronation Street" and "Waterloo Road," both biggest shows in the UK. Well, the 30-year-old actor also competed in "Celebrity Big Brother" in 2011.
With his appearance in "Emily in Paris" Season 3, his popularity has sky-rocketed, and people want to know all kinds of things about him. And his dating life is what's interesting to all fans right now. So, does Lucien Laviscount have a girlfriend?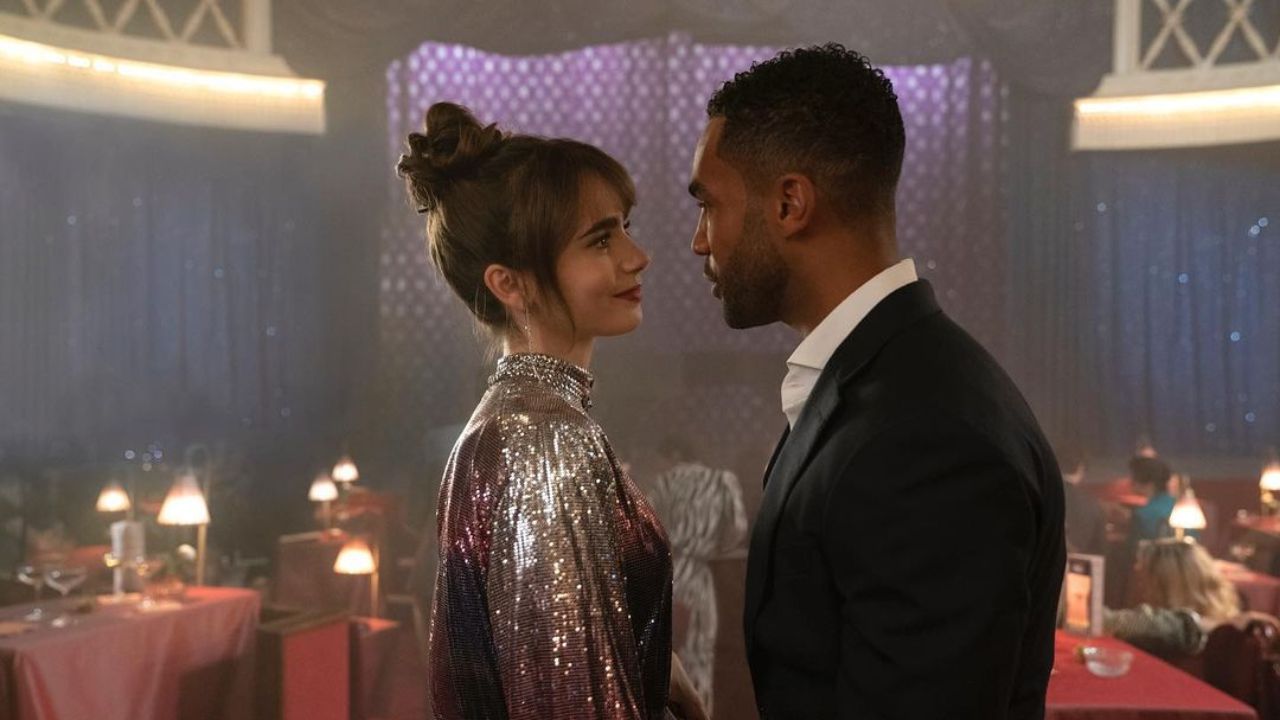 Lucien is single as of 2022. He was linked with several female stars in the past. Lucien's Instagram.
It seems the "Emily In Paris" star, Lucien Laviscount is single. He was once rumored to have a romantic link with British singer Jessy Nelson. The rumors started when the alleged couple were seen together during a night out in London in 2021. Turned out, the two just bumped into each other while out on a London street.
It's not like the actor has remained single throughout. The 30-year-old previously dated Sophie Reade in 2010, Brooke Vincent in 2013, Keke Palmer and Kelly Osborne in 2019. Well, it proves one thing for sure. He is not gay!
Don't Miss These,