Sam Carmona is one of the contestants on "The Circle Season 5." The reality series is out now. The first four episodes of the show premiered on Netflix on Wednesday, December 28, 2022. With 4 episodes to watch, we were introduced to 11 contestants on the show.
Season 5 follows the same pattern as the previous seasons. The contestants come live by themselves at a hotel, and none of them are allowed to meet each other in person. The only way they can connect is through the app, "The Circle." Also, they are not allowed to see or talk with each other.
That's when the real game begins. Some contestants choose to be themselves while others try to pretend to be a different person. At the end of the day, what matters the most is, the likeness! So, to be the most-liked, contestants will go to any extent. If you haven't watched the show yet, this article may contain some spoilers!
Who is Sam Carmona From The Circle Season 5? Her Bio and Age Explored
The Circle season 5 contestant, Sam Carmona, is a make up artist from Brooklyn, New York. According to her profiles, Sam is 34 years old as of 2022. When it comes to her social media presence, Carmona is big on TikTok.
As of this writing, The Circle contestant has over 781.2K followers on TikTok, and more than 58.3K followers on her Instagram account. Sam Carmona has a YouTube channel as well with over 5.65K subscribers.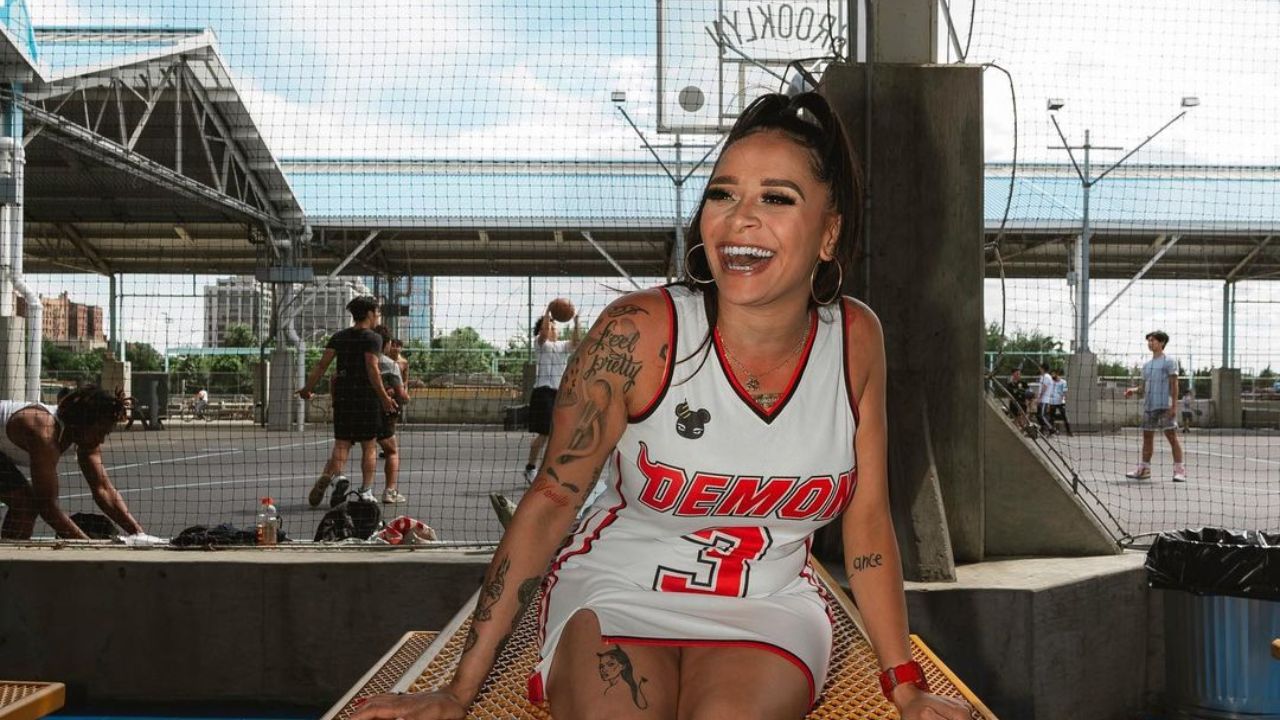 Sam Carmona from The Circle season 5 is a freelance make up artist from Brooklyn, New York. Sam Carmona IG.
Sam Carmona, though she was born and raised in Brooklyn, she is proud of her Puerto Rican roots. She writes "Brooklyn Rican," on her IG profile, which proves she is a proud Puerto Rican.
Sam Carmona is an Internet Entrepreneur!
Though she has established herself as a freelance make up artist, Sam Carmona doesn't hold back on trying new things. She is an internet entrepreneur and it seems she is doing pretty good in her side hustles.
Sam, who is well known as "BKSHEDEVIL," on social media has her own merchandise. She sells her product on her personal website. The last time we checked, there were only a few products available, but it seems she is working on other products as well, and will hit the store soon.
Sam Carmona on The Circle
Sam announced her participation on "The Circle" through an Instagram post on December 9, 2022. She posted a short official intro clip with a caption that reads, "Don't be fooled. Sam might be the spiciest thing ever to enter The Circle but really, she's squishy like jello."
While there are some people who want to be liked by pretending to be someone else, Sam has chosen to play herself in the show. Let's see if she will be able to win people in the game!
Don't Miss These,