Tara Setmayer, born Tara Olivia Setmayer, is a political commentator known for contributing to ABC News and CNN. The 46-year-old is also a former GOP communication director on Capitol Hill. Loved for her presence on ABC's Good Morning America and HBO's Real Time With Bill Maher, Tara surprised fans with her latest appearance.
Tara Setmayer guest-hosted "The View" on ABC, The 41-year-old television personality updated her fans on Twitter on January 30, 2022. Tara tweeted, "Some news! I will be returning to [ABC's The View] to guest host 3 shows this week."
She added, "Can't wait to rejoin the ladies at the table. It's always a good time." Tara Setmayer just hosted her first show on Tuesday. Tara, in her tweet, mentioned that she will host three consecutive shows, one down, two more to go now. She will be back on Wednesday and Thursday.
Since we all are excited after her appearance, we thought we might as well know more about her, precisely, her married life. So, let's find out.
Tara Setmayer is Married to Her Husband, Marcelle Love
Tara Setmayer and her husband, Marcelle Love, have been married for more than eight years. The couple tied the knots on September 4, 2013, and celebrated their eighth anniversary recently.
Setmayer took to Instagram to post a rather long message, along with their wedding photos. Tara was seen in a beautiful wedding gown, while Marcelle Love was clad in a sharp-looking black suit. In the caption, Tara wrote,
"8 years ago today I married the love of my life, my knight in shining armor in a castle in Sicily. I'm still in awe of it. He promised me our life together would be blissful and he was right. My husband is the absolute best!"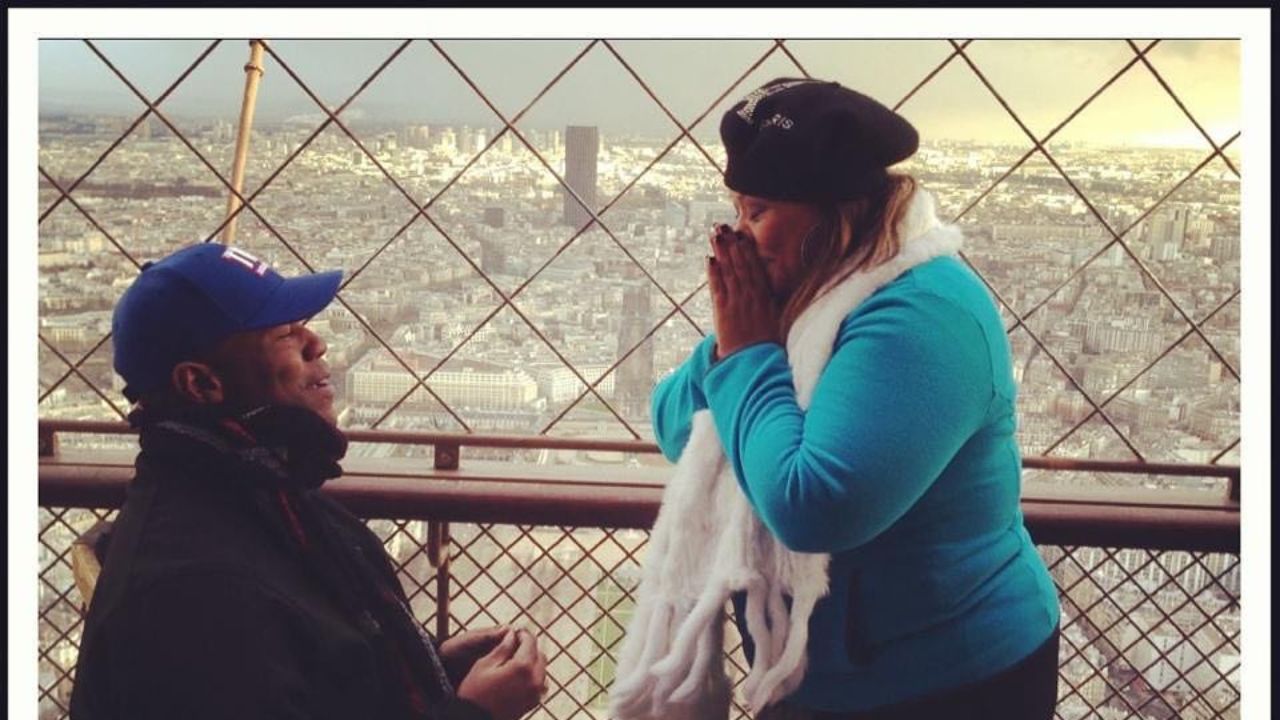 Tara Setmayer and her husband, Marcelle Love, tied the knots on September 4, 2013, in Sicily, Italy. Setmayer owns and serves as creative director for his luxury men's neckwear brand, Marcelle Love. (Setmayer's Instagram)
Here's to many more years of being best friends, partners, and lovers of life. God has really blessed us! Can't wait for what's still in store for us. It's always an epic adventure! Happy anniversary, my love!" Tara added.
After a few days, Setmayer updated her fans with a celebration post revealing she and Marcelle Love tied the knots in Sicily, Italy. Tara also added she and her husband often travel to Italy to celebrate their special day, but they couldn't make it last year and this year due to the pandemic.
In the caption, she wrote, "Scenes from our anniversary celebration in Cape May, NJ. Since we got married in Italy, we usually travel there to celebrate every year (my bday is on the 9th, so it's a combined celebration), but Covid has prevented us from going last year & this year."
"So, we decided to do something a bit different & planned our own fancy sunset beach picnic. It was a spectacular evening with a beautiful sunset & clear sky for stargazing. My husband and I always have a blast together, no matter where we are.
Who is Tara Setmayer's Husband, Marcelle Love?
Tara Setmayer's husband is the founder of "Marcelle Love, LLC" a luxury men's neckwear brand. Marcelle founded his company in 2016. Love also serves as the Creative Director for his neckwear company.
While discussing Marcelle Love's education, he studied fashion and design construction. He later attended the University of the District Columbia and then studied electrical, electronic and communications engineering technology at Ashworth University.
Marcelle is also a fun to hang out with kind of person, Setmayer often posts videos with her husband on Instagram, and it seems he keeps everyone around him entertained.
Don't Miss,