The renowned beauty, fashion, and lifestyle vlogger, Teaira Walker, is dating her new boyfriend, Moise Kean! The couple recently went Instagram official, and that's the first time they went public about their relationship.
Teaira Walker and Moise Kean posted a picture of them together on their Instagram, but they kept the suspense going as fans Moise's fans had no idea who the girl was, and the same goes with Walker's fans too. They went public but didn't tag each other on their posts.
Teaira Walker uploaded a picture of her and her new boyfriend without a caption or tag, but Moise also didn't tag her on his post, but he wrote a caption. Kean wrote, "I want something like this in the caption." After the couple went public about their relationship, their fans showered them with congratulatory messages.
Teaira's one fan wrote, "so happy for you sis," while another added, "Yes! Love to see a happy Teaira." Well, fans are overwhelmed as much as the couple is after the announcement. However, all are happy, nonetheless!
Who is Teaira Walker's New Boyfriend, Moise Kean?
Teaira Walker's new boyfriend, Moise Kean, is an athlete! The 22-year-old plays is an Italian professional soccer player who plays as a forward for Juventus on loan from English Premier League club Everton.
Lucky that Teaira's beau got to play for the Italian club team! Born and raised in Vercelli, Italy, Moise Kean started his career at the age of 16 and debuted from the club Juventus itself. Moise, who was born on February 28, 2000, won the domestic double in his first season with the club in 2016.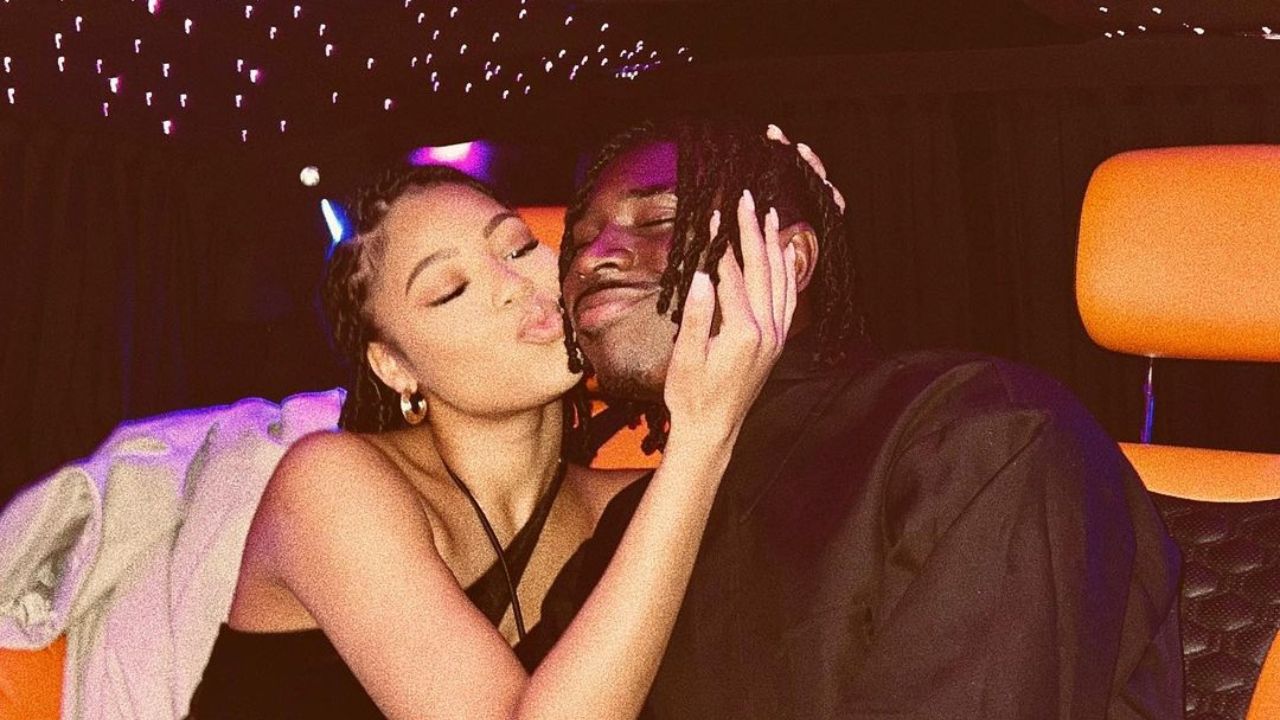 Teaira Walker is in a relationship with her new boyfriend, Moise Kean. The couple has been dating for over a month now! (Teaira Walker Instagram)
Who is Teira Walker?
Teira Walker is a YouTuber and social media influencer. Born on July 2, 1994, Moise Kean's girlfriend started her YouTube in 2009. In her 13-year long journey, she has garnered over 962K subscribers on her channel. After a quick glance, one can easily guess what Teaira is known best for!
Teaira Walker is a lifestyle, fashion, and beauty blogger/vlogger from Brooklyn, New York. Her fashion and beauty-related content is a massive success; Her one video gets on average 200K views. Moreover, Moise Kean's girlfriend enjoys colossal success on Instagram. Teaira Walker has over 705K followers on her Instagram, and we can expect growth from here onwards.
How Did Teaira Walker and Moise Kean Meet?
Moise Kean and Teaira Walker haven't revealed since when they started dating, but according to some fans, the couple started seeing each other in January of 2022. After a few hangouts, they decided to take their "seeing each other" phase a step further and started dating.
From what we have heard, the couple officially started dating in February of 2022, and now, they have gone public about their relationship! It seems like the connection was too strong for them as they couldn't resist keeping it under the wrap. At last, they both seem happy in their relationship, and their fans seem to be supporting their relationship, so, it's a win-win!
Don't Miss,