Tony Hughes was the only person who could share his side story with the world. A black man who was deaf and allegedly Jeffrey Dahmer's boyfriend. The new Netflix series, "Monster: The Jeffrey Dahmer Story," shed light on the life of Jeffrey's victims. In episode six, Tony Hughes, a person who was deaf and couldn't speak, was given a chance to tell his story.
In episode six of "Monster: The Jeffrey Dahmer Story," the series explores the interactions between Jeffrey and Tony Hughes. But the show doesn't limit the story to just there; it also explores Tony's life from birth to death. Here's what we know so far about the 12th victim of Jeffrey Dahmer.
Jeffrey Dahmer's Deaf Boyfriend, Tony Hughes, was from Wisconsin
Tony Hughes was born in Madison, Wisconsin, on August 26, 1959. According to the reports, Jeffrey's boyfriend-turned-victim became deaf shortly after his birth due to the medication he received as a baby. Later, his mother, Shirly Hughes, discovered he couldn't speak.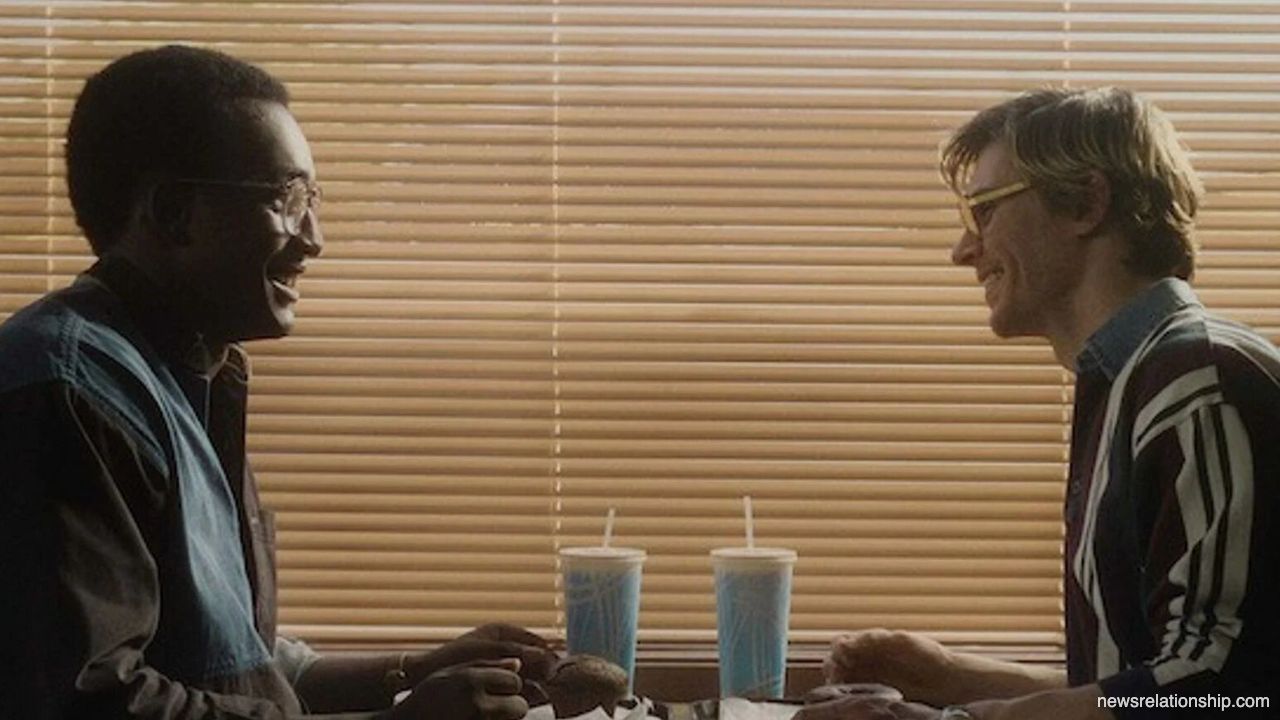 Monster: The Jeffrey Dahmer Story EP 6 "Silenced." In the Netflix series, the character of Tony Hughes is played by Rodney Burford.
Tony Hughes' mother, Shirley Hughes, said he was outgoing and a happy man who made friends with anyone. Shirley revealed that her son aspired to be a model while attending college. But things were about to take a steep turn for Shirley Huges and her son. In 1991, Tony met Dahmer at a gay club.
Though Jeffrey Dahmer claimed he met Tony Hughes in 1991 at a gay bar, some witnesses claimed the two knew each other for a year or so. But according to Jeffrey, a few days after their first meeting, on the night of May 24, 1991, he took Tony to his apartment, drugged him, and dissmmembered his body, keeping his skull.
Tony Hughes Was Identified by His Dental Records
FBI files suggest Tony Hughes was identified by his dental records. Before the records were matched, Tony's sister, Barbara Hughes-Holt, told AP, "it's scary! Just fearing that one of those bodies could be my brother is really scary."
The Series Explores How Jeffrey and Tony Became Friends
Jeffrey Dahmer and Tony Hughes met at a gay bar; the two interacted by writing on a notepad as Hughes couldn't speak and was deaf. Jeffrey and his victim became attracted to each other, and the series also shows Jeffrey attending some of Tony's photoshoots. In fact, Shirley also claimed her son worked for Jeffrey.
Shirley said to the AP, "Tony had taken a new job two weeks earlier" of his death "but never got his first paycheck. I was unable to contact the friend because I only knew a first name — Jeffrey."
Don't Miss These,