Adair Curtis is a designer and television personality from Los Angeles; he is known for his appearance on the new Netflix series, "Instant Dream Home." Adair Curtis is the co-founder and Chief Executive of JSN Studios.
Adair Curtis' JSN Studios is a design studio based in Beverly Blvd, Los Angeles, California. Adair runs his company along with his husband, Jason Bolden. Curtis says his company's clients include "some of the most renowned brands, architecture/development firms and interesting people."
Adair and his husband, Jason Bolden, need no introduction. Both are renowned designers and television personalities. However, many of their fans didn't know about their Son, Arrow Fox.
Meet Jason Bolden and Adair Curtis' Baby, Arrow Fox!
As we mentioned earlier, Jason Bolden and Adair Curtis are blessed with a baby boy; The couple recently introduced their son on Instagram on Arrow's first birthday. The couple took to social media to share a touching birthday wish for their son.
In the picture, Adair Curtis posted on his Instagram, Adair and his husband, Jason Bolden, are holding their baby, Arrow. Along with the picture was a touching caption. In the text, Curtis wrote,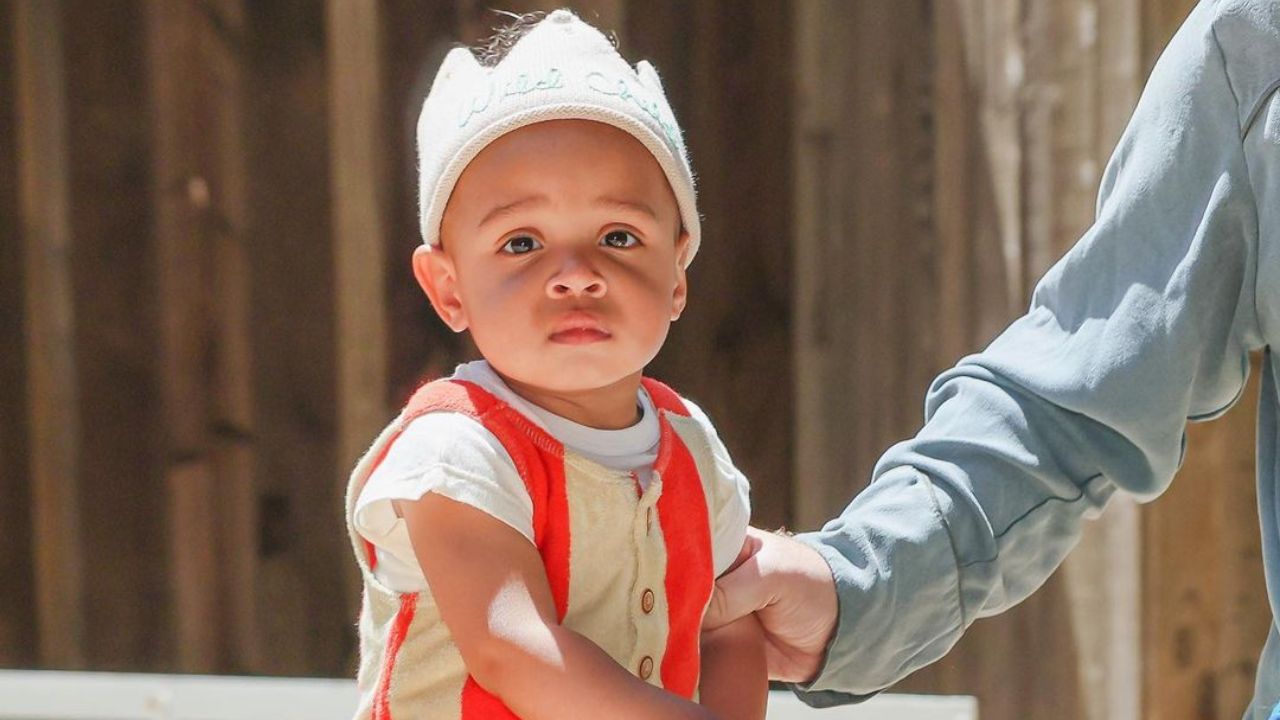 Adair and Jason welcomed their first child via surrogate on May 24, 2021. (Curtis' Instagram)
"Arrow Fox! Today marks your 1st complete circle around the sun! Thank you for choosing us to be your parents and letting us love, hug, and kiss your little face all the time. Happy 1st Birthday, Arrow Fox."
Fans and followers of Adair Curtis showered the family with blessings; one fan wrote, "#FamilyGoals [Adair Curtis], you guys are both inspirational & aspirational. 🦾💯Thanks for giving many of us something to look up to and forward to, bro."
Another fan wrote, "Happy Belated Anniversary Of Your Birth Arrow Fox💙💙💙 I see Blessings, Love, Peace & Fashion in your future...You have Amazing Parents 💞 [Adair] 😍😍😍 He's such a Cutie."
While some fans were unaware that the couple had a son, some were way ahead of the announcement as they knew Arrow Fox, and he has an Instagram account. Arrow Fox's Instagram account, run by his dads, already has over 5.2K followers.
Reaching Fatherhood was a Dream Come True For Curtis Adair and His Husband, Jason Bolden
Curtis and Bolden welcomed their first baby, Arrow Fox, on May 24, 2021, via surrogate. Adair and Jason always wanted to start a family, but the moment they held their son for the first time, everything changed for them. The moment was indescribable for both of them.
Talking to the People, Curtis said,
'I was bawling the moment I saw him, you look at this little miracle, and he is that. He was just a dream and a thought, something we really intended to see come to fruition in our lives. Then the moment comes, and you are like, all of this was worth it. I'd do it a trillion times over just to have that moment with him again. He is all of our hopes and dreams manifested."
Jason, on the other hand, added,
"I was truly terrified of holding infants. When I saw him, I just wanted to take him and grab him and hold him. I lost that fear of being able to 'break' this kind of fragile, limber thing. It gave me more confidence. It gave me a bit more strength to know that I could take care of and I could support and protect someone."
Don't Miss These,