Eva Pilgrim and her husband, Ed Hartigan, are more than happy after the birth of their first child; the couple announced the welcome of their daughter, Ella Hartigan, on October 2, 2021. Eva took to Instagram to let her friends and families know about the news. On her post, Eva uploaded a picture of her newborn, and in the caption, she wrote,
"Welcome to the world little Ella ? She already seems to know what she wants… and she isn't shy about voicing her opinion. ? seriously obsessed with this little girl."
Ever since the birth of her baby girl, Eva Pilgrim has been quite busy updating her fans about her daily life as a mother. Recently in December, the 39-year-old journalist expressed she is working day in and out to be present for her daughter and also enjoy "now."
Eva Pilgrim wrote,
"Been really making an effort recently to be present and enjoy the now. ? Thank you to everyone who has sent us messages. Yes, [Walter (their dog0] loves baby girl. And yes, baby girl is everything and more than we imagined, especially the more pee and poop part ? life truly is precious."
Eva Pilgrim is a journalist, newscaster and television presenter from Seoul, Korea. The 39-year-old started her career as a web producer at WIS-TV in Columbia, South Carolina. Moreover, Eva is also a co-anchor at GMA and likes to call herself a "Carolina girl," even though she was born and raised in Seoul, South Korea.
As we surfed through her social media profiles, we found that she is a huge fitness enthusiast and skincare "obsessed." You can see her documenting her fitness and skincare routine on her Instagram. "Lover of Life," as she calls herself, has been married to her husband Ed Hartigan for a while now.
Who is Eva Pilgrim's Husband, Ed Hartigan?
Eva Pilgrim's husband, Ed Hartigan, is a correspondent and newscaster at ABC. It's one of those workplace love stories; Eva and Ed fell in love while working together at ABC News.
Though the exact date when the couple met is unknown, according to one of the posts on Pilgrim's Instagram, the husband and wife have been together for more than a decade now. However, the couple tied the knots in 2019.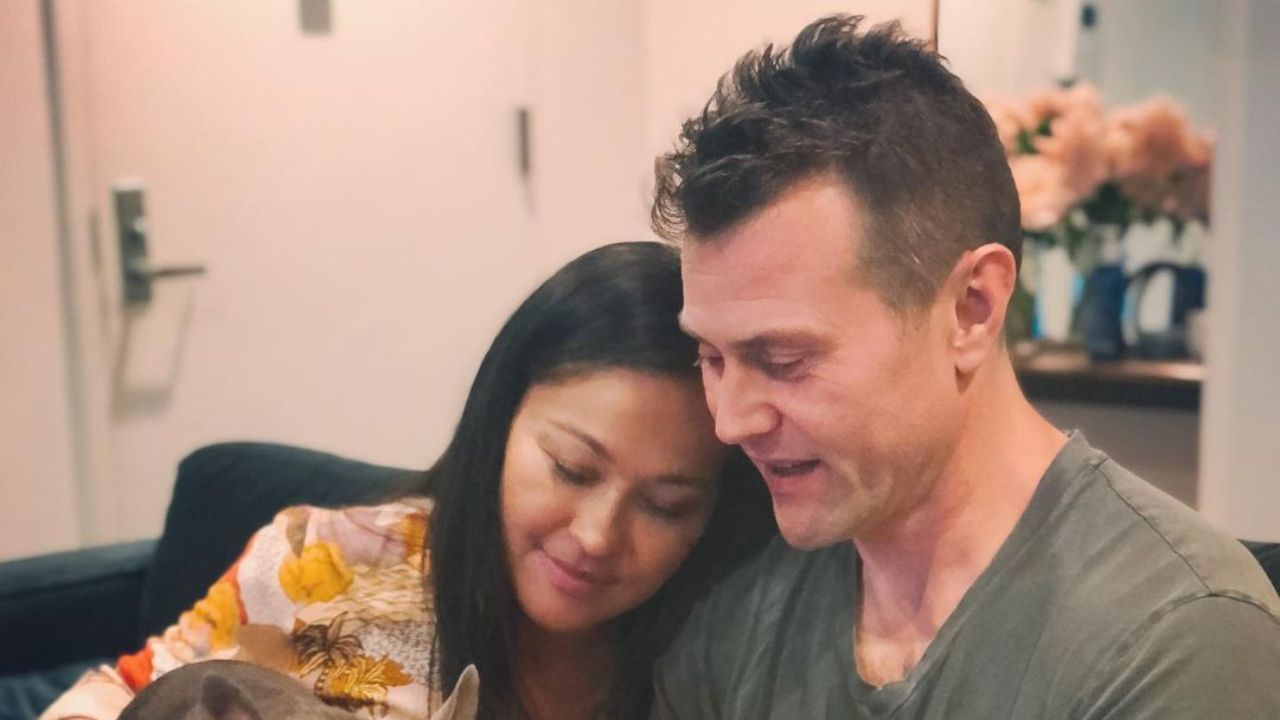 Eva Pilgrim and her husband, Ed Hartigan, tied the knots in 2019. The couple welcomed their first baby two years after their marriage.
Eva Pilgrim's husband, Ed Hartigan, was born in London, UK, and graduated from Brunnel University of London in 2000 with bachelor's of science honors. Some reports suggest Ed Hartigan is 37 years old as of 2021. He co-founded Oncampus Ltd and served as director from 2001 to 2008.
After stepping off as the director of Oncampus, Ed Hartigan founded Spearfish Labs and worked at iProspect UK for four years before finally joining RWS Moravia. Eva's husband has now been working at RWS as a digital marketer and director since 2017.
Eva Pilgrim and Ed Hartigan Have So Much in Common!
Though we don't get to see Ed Hartigan's updates as he doesn't use social media, except for his LinkedIn profile, we found he has a lot in common with his wife, Eva Pilgrim. The couple are huge fans of Florida Gators, well that's for the football part; what about the baseball?
Since Ed Hartigan now lives in New York City, New York, how can they not be fans of New York Yankees? Eva Pilgrim and Ed are huge supporters of their home team, the Yankees. The couple rarely misses their home team's matches. And yes, the couple loves dogs, too!
Don't Miss,