For almost two weeks, the murder of four Idaho University students remains a mystery. The four Moscow Homicide victims, Kaylee Goncalves, Madison Mogen, Xana Kernodle and Ethan Chapin's, parents want answers, where the suspect (or suspects) of the killing are at large.
Previously, the Moscow Police Department and authority said there were no community risks. However, after days of unsolved case, they have changed their statement and asked people to stay vigilant.
Recently, Xana Kernodle's father, Jeffrey Kernodle, talked with a news outlet where he revealed the last time he talked with his daughter was at midnight, and it seemed everything was right with Xana when they talked.
In an interview with AZFamily, Xana Kernodle's father said she was not the kind of person to worry about drama; She was a fun loving girl, but was never into materialistic things. He added Xana was always with friends, but she was in constant communication with her family.
Jeffrey revealed he last talked with Xana at midnight and was doing fine. As always, she was with her friends and having fun. The family is going through a rough time after the loss of their daughter, but Xana's father is still with a lot of questions as to how this incident happened.
Xana Kernodle's Father Says The Door Locks With a Number Code!
In the interview, Jeffrey Kernodle revealed their house door locks with a number code. So, to enter the house, either one had to know the codes, or may be the murderer(s) went around and found the slider door open. Mr. Kernodle said nothing seemed unusual, and it seemed Xana was just having fun with her friends and boyfriend, Ethan Chapin.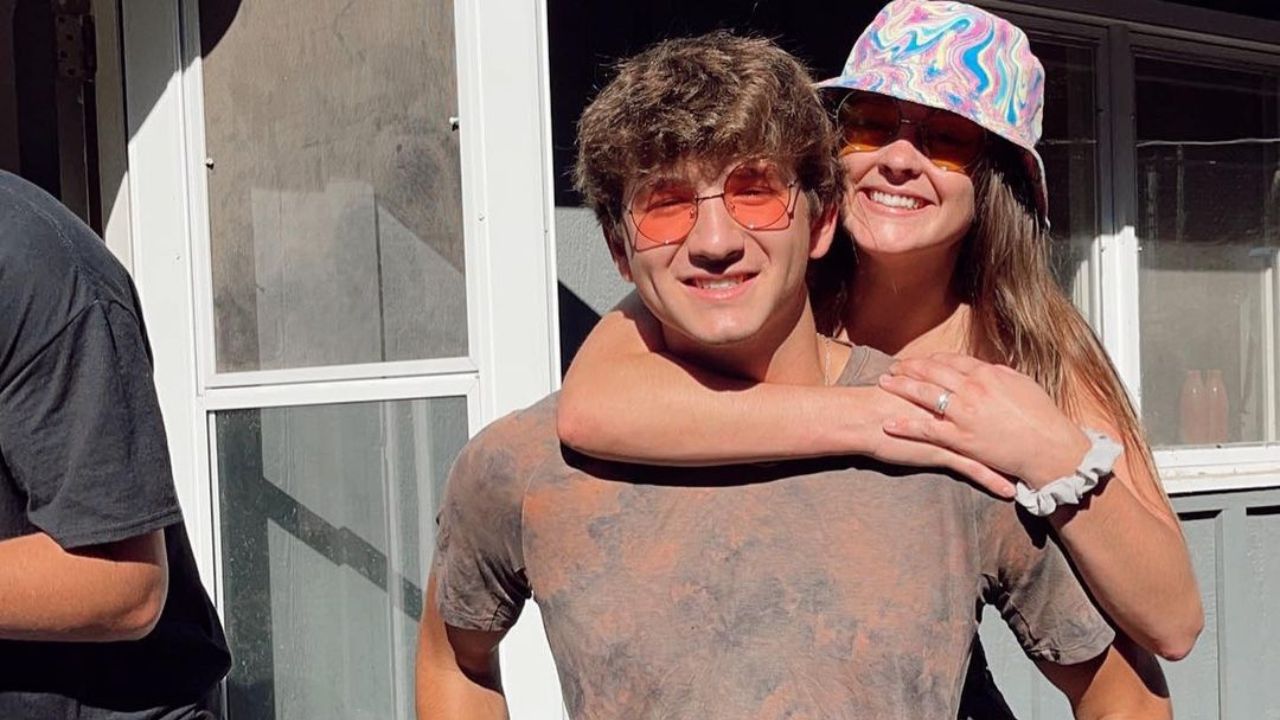 Xana Kernodle was in a relationship with her boyfriend, Ethan Chapin. According to her father, Jeffrey Kernodle, Xana and Ethan were dating for a year. Xana Kernodle Instagram.
Jeffrey said, "They were just hanging out at home. Xana was just hanging out at home with her boyfriend. Xana and Ethan were together about a year, give or take. And she, really, when I went up there she, I saw her just a week before that and she changed a lot."
"She had a life. She got to see what it was like to have a boyfriend you live with. And she really turned around. She was really responsible. Helping him out with his studies and stuff. I was really impressed," Kernodle added.
After the autopsy report, it was found that Xana's body was full of bruises, torn by the knife. As the reports were shown to Jeffrey, he said his daughter was a tough kid, and fought her killer at the very end.
Xana Kernodle Funeral/Memorial
The family hasn't decided the funeral dates yet. The close friend of Xana, Maya Hippenstiel, has started a GoFundMe campaign to raise $20,000 for the funeral. In the description, Maya wrote,
"I am hopping this gofundme can help cover funeral/memorial or whatever costs may be required following this incident. I know it applies to me but waking up and realizing it's a day xana wont be in - is unbearable."
"So I would like to at least take some stress off of her families plate. All proceeds will go directly to her father. Thank you for any donation big or small, your kindness matters. If you knew xan you know this is more than just a loss," Hippinstiel added.
Don't Miss These,