Arcadum, whose real name is still is unknown, is a popular DnD Twitch streamer from Texas. Arcadum hardly misses any streams, but there has been some interruption in the stream for the past few days. Well, the 31-year-old streamer even tweeted about his condition recently, after a week-long of hiatus.
On August 28, Arcadum tweeted, "Hey there everyone, unfortunately, I am dealing with my family situation still and streams are planned to resume on Monday." And recently, he tweeted, "Man, when it rains it pours, due to a player's health, we will not be doing Ink and Blood today. I might do a stream before Final Toll, but I have some errands to take care of before then. So here's hoping we get to play DnD today."
Later, he tweeted, "I will be addressing the events tomorrow on stream. Right now I am trying to find a place to set up so I can." At this point, people started to notice something's off about the streamer, and this is where we answer your question, is Arcadum dating anyone? Well, he was, but not anymore!
Arcadum's Girlfriend Accused Him of Abuse! (Arcadum Drama)
Arcadum was in a relationship with his girlfriend, Tiffany Tiefling, but that has changed recently. On August 27, Arcadum took to Twitter to tweeted "I Love You," to his girlfriend; we thought, "that's a great gesture," and we were swooning at how much they love each other. But after seeing no reaction from Tiffany, we knew something was wrong.
Recently Arcadum's girlfriend, Tiffany Tiefling, opened about her feelings and accused her boyfriend of emotional abuse and sexual assaults. She even kicked him out of her house; now it makes sense why the streamer was not streaming for the past couple of days.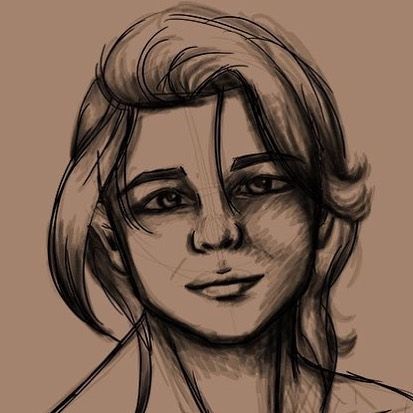 Tiffany Tiefling is a professional Dungeonmaster Creator of Twitch Chat Plays DnD. (Instagram)
Tiefling, in her tweet, wrote, "Every time I read another twitlonger I relive my darkest days. Every time they repeat his lies it's like he's here gaslighting and manipulating me. None of these girls took the time to get to know me. Now I understand why I felt so alone and unwelcome."
Arcadum's girlfriend added, "Imagine what they went through and multiply it by a thousand. I'd have to write a novel to tell my side of the story. I kicked him out when I found proof and changed the locks."
DnD streamer is yet to address the situation and tell his side of the story; As he said, he is looking for a place to set up first, so we can hope he will find it before the weekend and explain everything to his fans. Well, for now, he has disabled his Instagram and other social media.
Meanwhile, Chilled Chaos tweeted, "Hey Internet :/ on the topic of DnD and Arcadum. We'll be pulling out of the campaign and not continuing. I feel for the people affected...I really do. I hope they get the support they need. I appreciate people's excitement towards Jerry and my first foray into DnD."
He added, "I hope to do it again in the future bc our group was very talented and I really enjoyed it. Anyway...sorry it had to end like this but it's obviously the right thing to do! I'll see you all today on stream and I'll try to answer any questions there."
Don't Miss,