Bryana Salaz joins the cast of the new Netflix series, Freerigde, a spinoff of "On My Block." Bryana is joined by four other actors, Shiv Pai, Ciara Riley Wilson, and Monterroso Mejia. The upcoming show will explore the other side of the fictitious town of Los Angeles.
According to the streaming platform Netflix, the four new casts will appear as the show's protagonists, Freeridge. The four cast members appeared on the finale of "On My Block."
Jamie Uyeshiro is the writer of all four seasons of On My Block, and she, along with Eddie Gonzalez and Jeremy Haft, will helm the show's spinoff, Freeridge. The press release tells that Lauren Lungerich and Jamie Dooner are also co-creators and executive producers.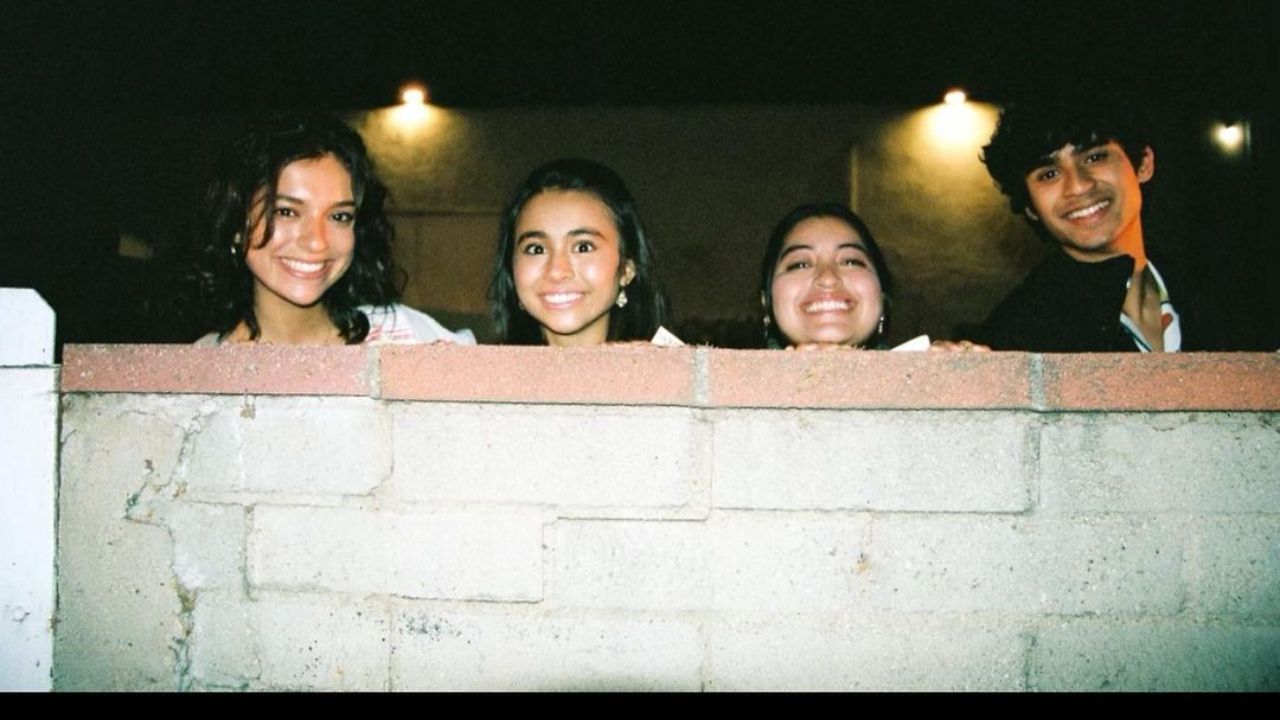 On My Block spinoff Freeridge cast Bryana Salaz, Shiv Pai, Ciara Riley Wilson, and Monterroso Mejia. (Instagram)
Following the massive success of "On My Block" and the announcement of the new spinoff, Freeridge. The trio showrunner said, "Some of the greatest comments we've heard about On My Block were from fans telling us that they felt seen and represented."
"As we embark on Freeridge, a more female-driven show, we will continue to invest in authentic characters that represent our passionate audience … Oh, and there may be gnomies," Jamie, Eddie and Jeremy added.
Coming back to Bryana Salaz, the 24-year-old actress is known for her acting stint on "Urban Cowboy" as Anita, "Best Friends Whenever" as Daisy, "Bizaardvark" as Becky, "Malibu Rescue: The Movie" as Logan, "Team Kaylie" as Kaylie Konrad.
Following the announcement of Freeridge, Bryana Salaz took to her Instagram to tell her fans how excited she was for the show. Uploading a photo of all four core members of the show, the 24-year-old actress wrote, still processing this. is this real life??? beyond grateful & excited for this huge opportunity & new journey. LET'S FREAKIN GO BOYSSSS ??."
Bryana Salaz is not just good at acting, but she is a charm as a singer as well. She appeared in "The Voice" season 7; at the time, she was just 16 years old, and she was in Gwen Stefani's team.
While it's already been announced by Netflix that Bryana Salaz, along with Shiv Pai, Ciara Riley Wilson, and Monterroso Mejia, will be the center of the new spinoff series, Freeridge, Salaz's character's name is yet to be announced. The show is all set to premiere in early 2022.
Is Bryana Salaz Dating Someone?
It seems Bryana is single and doesn't have a boyfriend as of 2021. She is very much soaked in her friends' circle and mostly seen goofing around with her friends. While she hasn't spoken about her relationship in public before, we concluded the 24-year-old actress is single as of now.
Recently, she shares a great bond with her Freeridge co-stars. All four are seen together in their social media posts, and we can see their relationship will grow into something more than just co-stars and friends. In fact, they are like family now.
Bryana Salaz Got Into an Accident Recently!
Bryana Salaz got into an accident while she was at Will Smith Concert. She uploaded some pictures and a video from her hospital bed to give an update on her health.
Bryana said, "not really into over sharing these days. also still processing the last week. so all I'm gonna say is, I am truly grateful to be alive. life is so precious, but it can be gone in an instant. so enjoy my hospital photo dump. I don't remember taking a singular one of these i was so high w my boi morphine. kinda snapped tho ??."
Don't Miss,