Pete Lee is one of the genuine comedians we have. The 44-year-old has appeared three times in Jimmy Fallon's show, "The Tonight Show Starring Jimmy Fallon," which is enough to speak for his credibility. And how can we forget, he is the first comedian ever to get a standing ovation on the show.
Pete Lee came to mainstream media in 2005; the comedian flew to New York for his television debut on Comedy Central's "Premium Blend." The show was undoubtedly a success, following which the 44-year-old moved to NY altogether.
Following Premium Blend's success, the comedian never looked back, he signed up for shows after shows, and all turned out well for Pete Lee. Three years after his television debut, The network called Pete on NBC for his stand-up act. He finished as a semi-finalist on Last Comic Standing, which helped him reach a wider audience.
Pete Lee talks about his girlfriend...
Later the same year, he competed on NBC's show; Pete also tried acting. The 44-year-old made his acting debut on the CBS soap opera "As The World Turns." Which again turned out to be the right decision and only helped him in his comic career. At the end of the year, he started his show, "Half Our Special," on Comedy Central.
Not to everyone's surprise, Pete Lee started his YouTube career as well in 2010. The same thing helped him bag a place for himself on FUSE TV as a writer and cast member of "Video on Trial" and NFL Network's Top 10's. In all, the 44-year-old enjoys a decent career as a comedian, but what about his personal life?
Does Pete Lee have a girlfriend? Let's find out.
Pete Lee Girlfriend in 2021, Is the Comedian Dating Someone?
People following the comedian on social media already know this. Pete Lee has a new girlfriend now. The 44-year-old is dating Nikkie Marie. Pete and Nikki went public about their relationship on September 3, 2021.
The comedian and his new girlfriend were seen cozying up in series of pictures that Pete uploaded on his Instagram. Pete Lee, in the caption, wrote, "Opening up my phone and sharing my location indefinitely." Well, god knows what that implies, but all we know is the couple has been dating for a while now.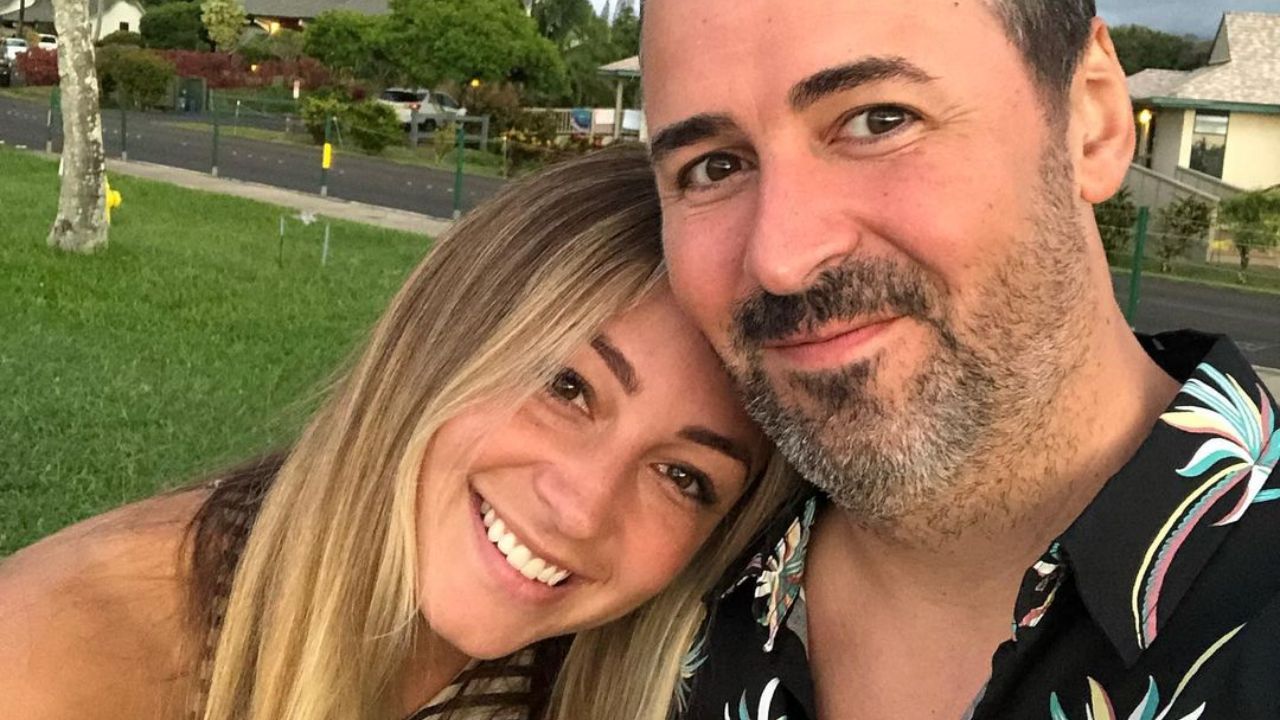 Pete Lee went Instagram official with his new girlfriend, Nikki Marie. (Pete Lee Instagram)
There was no official report of when the couple started dating, but it seems Pete Lee and his new girlfriend, Nikki Marie, have been dating since April of 2021. The duo are going swimming, and Nikki is usually in tanktop implies hot weather, so yeah, the couple has been dating for a while now.
Who is Nikki Marie?
So far, all we know about Nikki Marie is she is the new girlfriend of Pete Lee, well, that's dumb, we know, but the comedian hasn't disclosed anything about his girlfriend.
The last time we checked, Nikki Marie's social profiles were set to private. It seems Pete Lee's girlfriend isn't a fan of attention. Despite going public, the couple is lowkey about their relationship; it implies that Nikki Marie is a simple gal!
Pete Lee was Previously Married!
Pete Lee was previously married to his ex-wife, Jamie Mill Lee. There are only a few instances the comedian mentioned his ex-wife, even they were married. In 2012, the 44-year-old took to Twitter to throw a shade at his wife, well jokingly, of course.
Pete Lee and his ex-wife, Jamie Mill Lee, remained married for a while, but their divorce was a little silent. We never got to know they were separated until we found he was dating a new girlfriend. Well, that's a bummer, we know, but hey, he is now happy with his new girlfriend, and we are so glad for him.
Don't Miss,