Over the Moon in Love star Jessica Lowndes played the "Love Guru" in the movie; Her character, "Brooklyn Moore," owned a match-making business, "Over the Moon in Love," no wonder Hallmark chose the same name for the movie.
The movie tells the story of Jessica Lowndes and Wes Brown, as "Devin Knight," falling in love following they reconnect after years. The childhood crush they had for each other turns into something beautiful later in their life.
But Jessica and Wes' character had their fair share of challenges as well before they turned their platonic relationship into a romantic one.  In the movie, both were single when they reconnect; after years, they meet at their favorite burger joint, and to their surprise, they still have the same chemistry.
Jessica Lowndes' character, Brooklyn, despite being one of the most sought-after match-making love gurus, her business was on the verge of closing, and her only chance was to be on the cover of a lifestyle magazine to save her business.
But there's a catch to be featured on the magazine, Brooklyn has set up the writer with her childhood crush, Devin, which was painful to watch, but she has a business to run. Well, it's all exciting to watch how they still find a way to be together, and that's what the movie is all about.
Since Jessica Lowndes' character was able to find the romance in the movie, "Over the Moon in Love," with Wes Brown's character, Devin, has the Canadian actress found the love in real life? Let's find out.
Jessica Lowndes Boyfriend 2021 - Is the Canadian Actress Dating Someone?
Unlike the movie, Jessica Lowndes has not found the love of her life and is still single as of 2021. The 32-year-old singer/songwriter, actress, and producer were linked with a few names in the past, but none of them lasted more than a few months.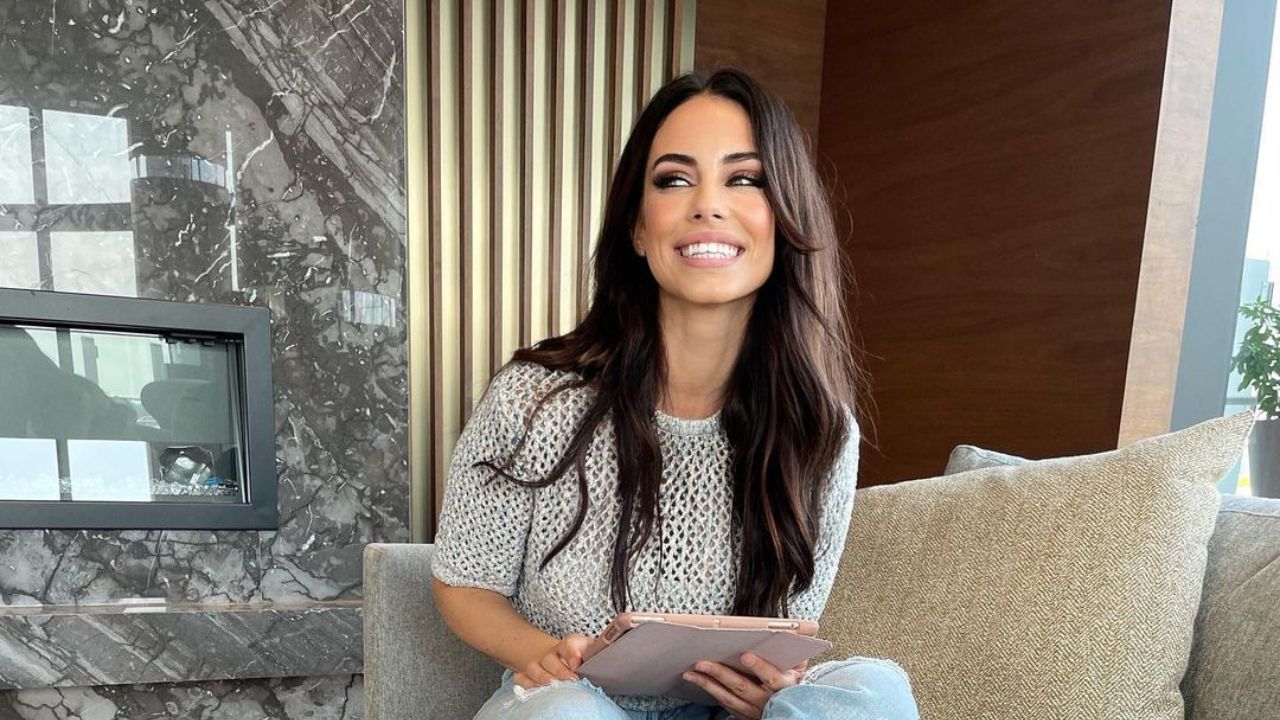 Despite being the love guru in one of the movies, "Over the Moon in Love," Jessica Lowndes doesn't have a boyfriend and is still single as of 2021. (Jessica Lowndes' Instagram)
In April 2018, Jessica Lowndes confirmed her relationship with former rugby pro player Thom Evans after posting several pictures on her Instagram account. Still, even that relationship didn't last more than a few weeks.
After the split, Thom Evans is dating singer/songwriter Nicole Swarzinger, but Jessica Lowndes is still looking for a boyfriend. Well, there are a few more names the Canadian actress might consider dating.
Jessica Lowndes' Possible Love Interests!
Well, the 32-year-old Canadian actress has made it clear that she is still single, but there are a few names that might be on the list of "dateable" candidates. However, she has also ruled out a few names and confirmed she would not date them.
One of the names that Jessica Lowndes won't be dating is Jamie Shepherd. After stalking their Instagram posts, we might have started to assume their possible romance, but the duo has made it clear that they are just friends.
Here's what Jessica wrote in her post on Jamie's birthday.
"Happy Birthday to my BEST FRIEND from the west end ?? 10 years of the most EPIC adventures, belly laughs, sing-a-longs, heart to hearts and dance parties. You are such a light! What I love most about you is your incredible heart, your sparkly personality, your contagious laughter, your sense of humor and your incredible zest for life."
"You're more than a friend. You're family. And you're better than everything!!! (yes, even @hummingbbakery red velvet cupcakes ?) Thank you so much for touching my life in ways I could never explain. You are one of the most caring people this earth has been blessed with. I'm so lucky to know you and to have you in my life. I'm proud to be your friend. "I will love youuuuu, until the end of time" ?," the Canadian actress added.
We have seen friendship turned into beautiful romance, but since Jessica has not signaled a thing about it, we guess we will have to wait to find out. Some other names include Jeremy Jordan and Ian Maxion, but we think they don't have a chance, and as we said earlier, we will have to wait to find out.
Don't Miss,