Karla Homolka is a Canadian serial killer from Ontario. Born on May 4, 1970, Karla Homolka and her first husband, Paul Bernardo, were sentenced to 12 years in prison for the rape and murder of three teenagers.
Karla and Paul Bernardo's victims include Tammy French, Kristen French, and Leslie Mahaffy. What's more disturbing is, Tammy was Karla Homolka's sister. The husband-wife twisted duo was arrested in 1993, was released after serving 12 years sentence in 2005.
How did Karla Homolka got out? Well, she played a victim herself; She got out following the completion of a sentence earned by striking a deal with prosecutors. The murderer Karla said she too was abused by her ex-husband Paul Bernardo.
Following her statement that she was an unwilling accomplice, she parted ways with Paul Bernando and married her lawyer's brother, Thierry Bordelais. After Karla Homolka's marriage with Bordelais, she lived in the Montreal suburb of Chateauguay.
Karla Homolka Now
According to the reports, Karla Homolka is still living in Chateauguay with her husband, Thierry Bordelais, and three children. The reports suggest her children go to a private school in NDG. The last time Karla was spotted around the area was in 2017.
When people found out the serial killer Karla Homolka was sending her three children to Seventh-day Adventist School on West Hill Ave, one morning, the reporters surrounded her, following which she rushed inside the school, and after leaving her children, she refused to talk with the reporters.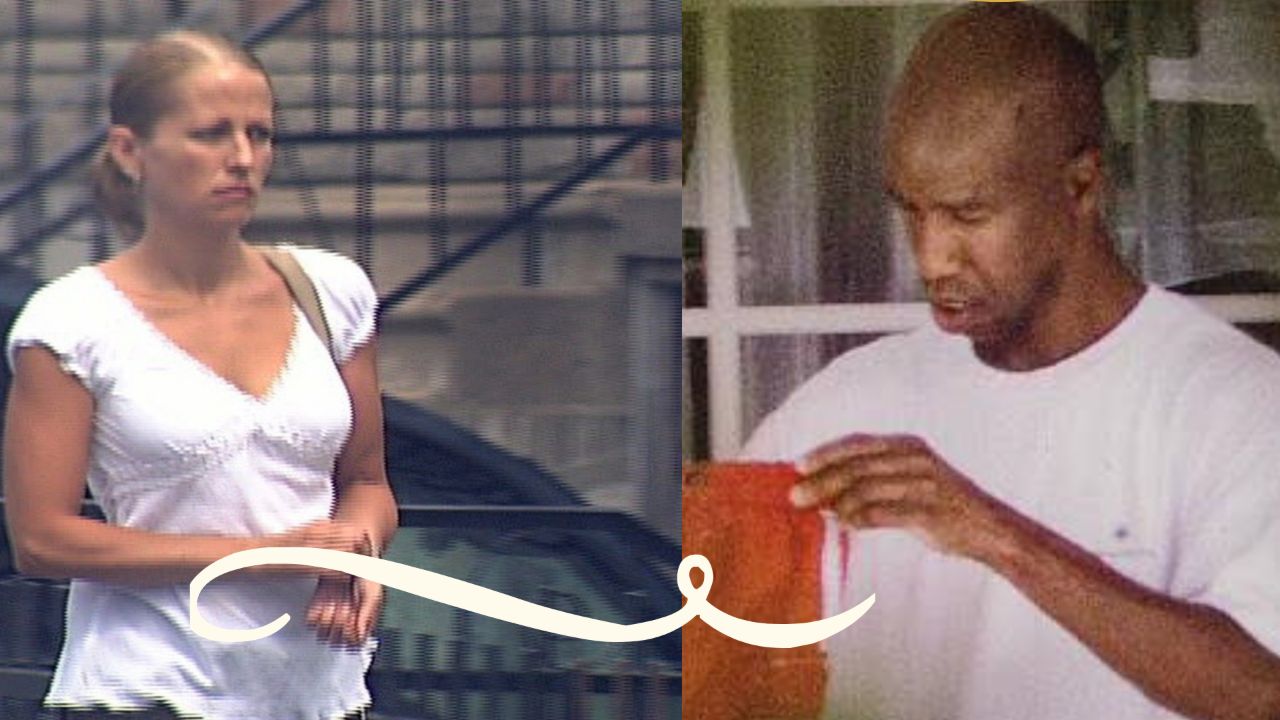 Thierry Bordelais, Karla Homolka pictures (Montreal Gazette)
Later, it was found that Homolka supervised kindergarten children from Greaves Academy on a field trip in March of 2017. The concerned parents who learned Karla's past said she had been in the schoolyard with her dog, allowing children to pet the dogs.
The parents told Montreal Gazette that they learned Karla Homolka's past when a man handed them leaflets in March 2017. One of the several parents, Andy Maraj, said,
"When I first read the (leaflet), I thought it was a hoax. But then I saw Homolka, and I saw her walking around with her dog for the children to play with. I told my daughter: 'This lady, I don't want you to go near her please. If she calls you, don't go near her and call me,' because I don't trust the school."
When concerned parents tried to raise the issue with the school, the authorities didn't respond well. Maraj added, "Because once you have a criminal record, you're not supposed to be in the school," which is true; under provincial law, volunteers at elementary schools are supposed to undergo criminal background checks before interacting with students.
Andy added, "They could have asked her to stay in the car and have someone escort her kids into the school and not to bring her dog. And it's not her fault, it's the school's fault."
Don't Miss,